Archive this series
By
Discovered by Player FM and our community — copyright is owned by the publisher, not Player FM, and audio streamed directly from their servers.
Season 4, Episode 12 – This week on the show, ch-ch-ch-cherry beers! Freak out with your Kriek out…
This week on the show, we have a plethora of potentially pink beer, so much so that we may need a paddle to get out of this cherry kriek we've found ourselves in. If only we had a corner to drink them all in… Luckily, we are joined again by Natalie DeNicholas, who coincidentally is the host of our new YouTube show called, Pink Beer Corner! It's all coming up pink, isn't it?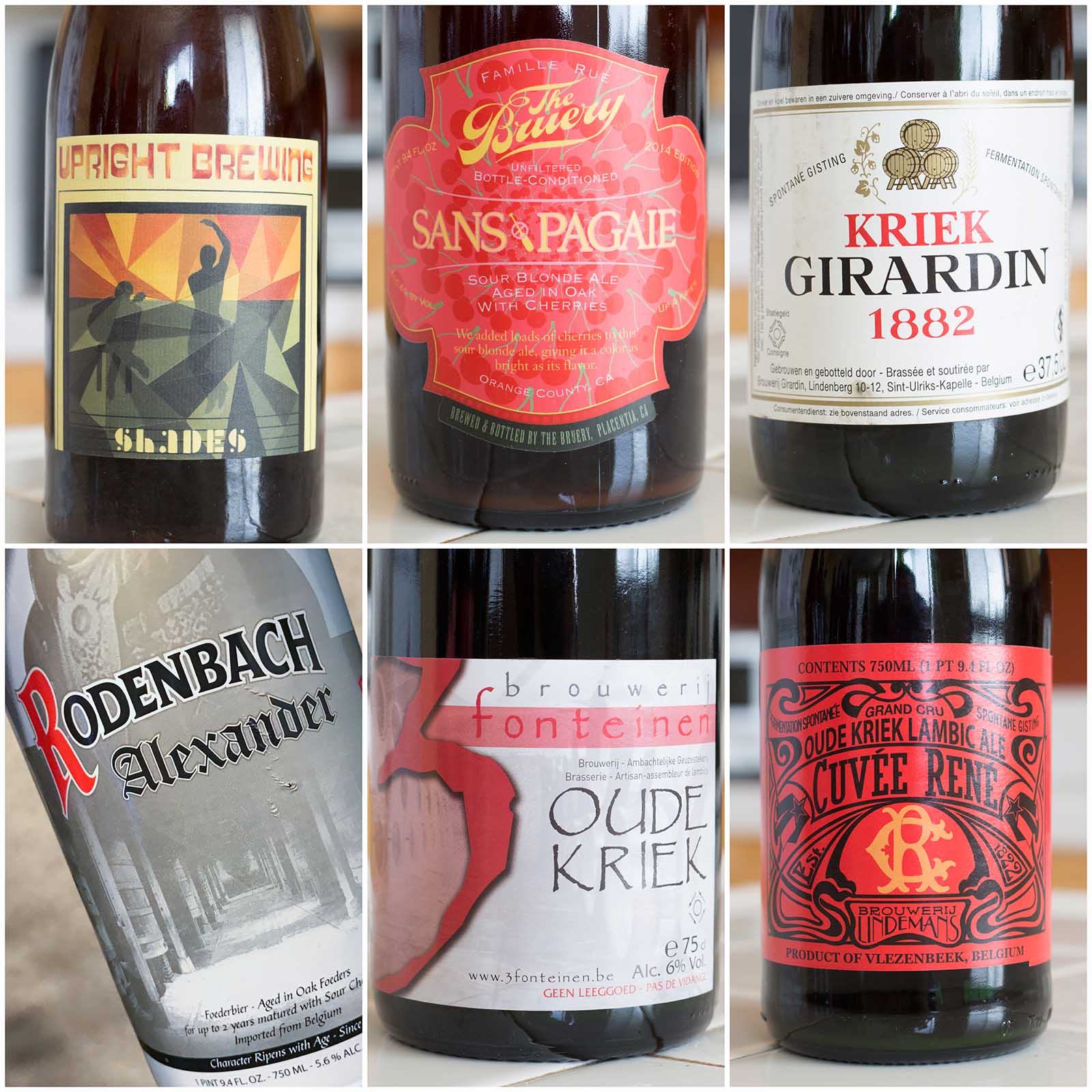 Cherry Beers
Matt was inspired to bring all the cherry things for this week's show based off of a homebrew he made that in the end, he didn't think turned out so well. In an effort to save a beer that was destined to inevitably end up in a dump bucket shared between five homebrewers on this podcast, he added bugs (bacteria bugs, that is) and cherries. Turns out, he still wasn't a fan (and neither were the rest of us). Swiftly moving on, we ventured to find beers that didn't have that well-known cough syrup flavor that so many people notice with cherry beers.
As per usual, our session concludes with us in a hot mess of singing, impersonations, waxing poetic about nonsense, and having no clear winner on which cherry beer rainiers supreme. Get it? It's a cherry joke.
BREW THE SHIT OUT OF IT.
Beers from this week's episode:
Brouwerij Rodenbach – Alexander
Brouwerij 3 Fonteinen – Oude Kriek
Brouwerij Lindemans – Oude Kriek Cuvée René
Brouwerij Girardin – Kriek Girardin 1882
The Bruery – Sans Pagaie
Monkish Brewing Co. – Soul Foudre With Cherries
Upright Brewing Company – Shades
Russian River Brewing Company – Supplication
Direct audio: MP3
Live Video Recording: Session 52, Episode 2
Subscribe:
iTunes: Audio / Video
RSS: Audio / Video
Google Play Music
Stitcher
YouTube (Videos)
Support the show:
Patreon
PayPal
4B Social Media:
Facebook: http://facebook.com/fourbrewers
Twitter: http://twitter.com/fourbrewersshow
Instagram: http://instagram.com/fourbrewers/
tumblr: http://fourbrewers.tumblr.com/
Flickr: http://flickr.com/photos/fourbrewers
Snapchat: https://www.snapchat.com/add/fourbrewers
Email 4B: feedback@fourbrewers.com
4B Theme Song: The Sleeping Sea King
185 episodes available. A new episode about every 5 days averaging 48 mins duration .