Manage episode 155724355 series 1166293
By
info@radiomd.com
and
MMC Radio
. Discovered by Player FM and our community — copyright is owned by the publisher, not Player FM, and audio is streamed directly from their servers. Hit the Subscribe button to track updates in Player FM, or paste the feed URL into other podcast apps.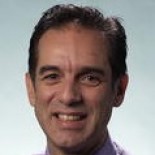 There are 3 major types of gynecologic cancers, cervical, endometrial and ovarian.
A major gynecological cancer is ovarian cancer, which accounts for three percent of cancers among women but causes more deaths than any other cancer of the reproductive system.
Emmanuel Soultanakis, MD discusses why gynecological exams are important for catching the three major gynecological cancers.
78 episodes