Manage episode 227049241 series 1368182
By
Discovered by Player FM and our community — copyright is owned by the publisher, not Player FM, and audio streamed directly from their servers.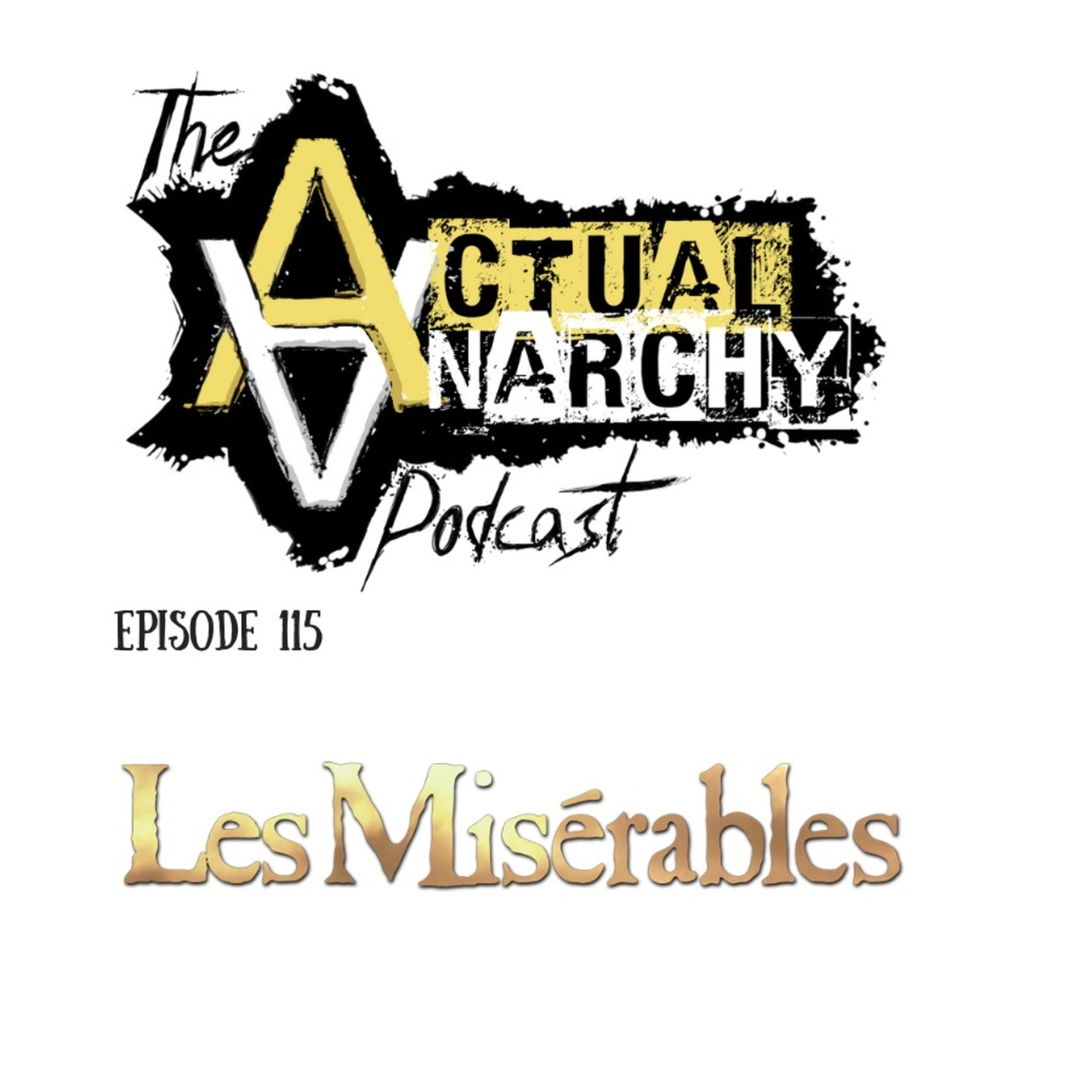 We are joined by special guest, Alex Hay, to sing our way through the 2012 musical version of Victor Hugo's, "Les Miserables". The film takes place in France during the early 19th century and tells the story of Jean Valjean who, while being hunted for decades by the ruthless policeman Javert after breaking parole, agrees to care for a factory worker's daughter. The story reaches resolution against the background of the June Rebellion. It's a story of redemption for one character, and a relentless pursuit for another. There is love at first sight in the midst of a revolution that will never come. Join us next week as we cover the movie "Brazil" in tribute to our friend, Lewis Liberman. Show notes:
http://www.actualanarchy.com/115
Presented by
www.ActualAnarchy.com
Robert and I analyze popular movies from a Rothbardian/Anarcho-Capitalist perspective. We use movies as a starting point for people who may not be familiar with this way of thinking. Discussion of the plot and decisions that characters make in relation to morality and violations of the non-aggression principle are our bread and butter. We also will highlight and discuss any themes or lessons from Austrian Economics that we can glean from the film. The point is to show what anarchy actually is with instances that are presented in film. We publish at least once per week; and occasionally will do specials surrounding holidays or events (elections/olympics) and have guests. SUBSCRIBE, RATE AND REVIEW ON APPLE PODCASTS (or iTUNES)
211 episodes available. A new episode about every 6 days averaging 65 mins duration .