Manage episode 227493029 series 1368182
By
Discovered by Player FM and our community — copyright is owned by the publisher, not Player FM, and audio streamed directly from their servers.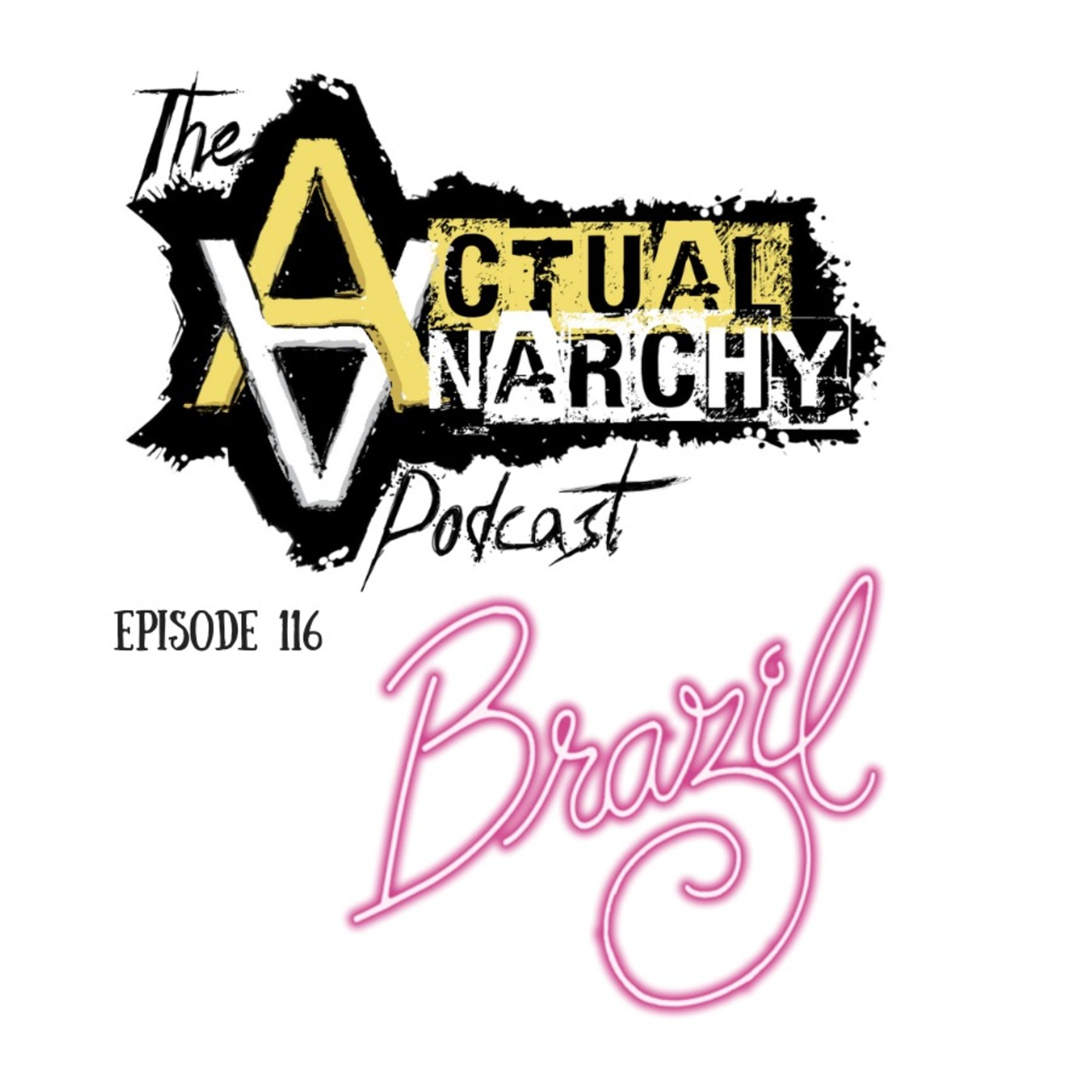 A tribute episode to our friend Lewis Liberman to discuss one of his favorite films, Terry Gilliam's noir steampunk, "Brazil". It's a movie about bureaucracy and totalitarian control with a populace of lobotomized passivity of consumerism. Mistaken identity due to a clerical error leads to government kidnapping and coverup intermixed with heroic dream sequences of saving himself from himself? Perhaps it's all in his head. And remember, information is prosperity. Don't suspect a friend. Report him. There's a "happy" version where he awakes from the nightmare with the woman he thought had died. In the director's version discussed in this episode, the dream is the happy version in his lobotomized state of sitting in a chair with a grin as he finally escapes the horror of his world. The GoFundMe link for Lewis's family can be reached at:
http://www.actualanarchy.com/lewis
Here's our receipt for your receipt:
http://www.actualanarchy.com/116
Presented by
www.ActualAnarchy.com
Robert and I analyze popular movies from a Rothbardian/Anarcho-Capitalist perspective. We use movies as a starting point for people who may not be familiar with this way of thinking. Discussion of the plot and decisions that characters make in relation to morality and violations of the non-aggression principle are our bread and butter. We also will highlight and discuss any themes or lessons from Austrian Economics that we can glean from the film. The point is to show what anarchy actually is with instances that are presented in film. We publish at least once per week; and occasionally will do specials surrounding holidays or events (elections/olympics) and have guests. SUBSCRIBE, RATE AND REVIEW ON APPLE PODCASTS (or iTUNES)
224 episodes available. A new episode about every 6 days averaging 69 mins duration .