Manage episode 247498926 series 68867
By
Andrew Mayne
. Discovered by Player FM and our community — copyright is owned by the publisher, not Player FM, and audio is streamed directly from their servers. Hit the Subscribe button to track updates in Player FM, or paste the feed URL into other podcast apps.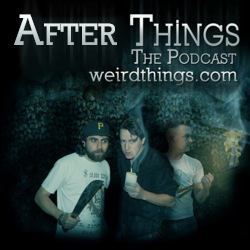 Andrew's got a challenge for anyone preparing to work on a project: push yourself to get *something* completed in 24 hours. How do you handle projects that are indefinite in length and how can you feel good about ending and starting anew? Burnout and "seasonal" projects in media today. Send your project questions/ideas to neshcom@gmail.com, subject line "After Things."
Justin's new historical podcast, "Raise The Dead," launches this week! Find all the links and subscribe now at RaiseTheDeadPodcast.com.
Picks:
Andrew: Otter voice transcription and Google Audio Recorder
Justin: The Irishman
Bryce: Xenosaga Episode I (Full Movie Cut)
Get After Things before anyone else (now with early RSS!) by supporting Weird Things on Patreon!
Subscribe to After Things via RSS and iTunes.
Follow us on Facebook
Download url: http://www.itricks.com/upload/AfterThings120219.mp3
238 episodes