Manage episode 191615381 series 1756409
By
Discovered by Player FM and our community — copyright is owned by the publisher, not Player FM, and audio streamed directly from their servers.
Death comes for us all. Sometimes you see it coming. Sometimes you don't – and wind up bring hit like a runaway freight train on a Friday evening. The bottom line though is that – you're dead. Your story is over. Fin. The. End. Inside the most-recent episode of Marvel's Inhumans on ABC/Hulu Streaming, we're given "The Gentleman's Name is Gorgon" where – rather than there being an unanticipated death, they've actually NAMED THE EPISODE with the character they kill! It's a bit on the nose, it's a bit frustrating but – part for the course so far inside the on-going stooooory, of Marvel's Inhumans. Sit back, strap on your hoof-covering galoshes for the last time and stop in honorarium because it's time for The Agents of SHIELD Podcast – a detailed, always educational review of – this time – Marvel's Inhumans, Episode 6, The Gentleman's Name is Gorgon…
The Agents of SHIELD Podcast Links Bar:

Subscribe via iTunes | Subscribe via RSS Feed |
Facebook Page |
Twitter Page |
Stitcher Page
Rate this Podcast on iTunes!
The ultimate success for every podcaster – is FEEDBACK! Be sure to take just a few minutes to tell the hosts of this podcast what YOU think over at iTunes! It takes only a few minutes but helps the hosts of this program pave the way to future greatness!
Not an iTunes user? No problem! Be sure to check out any of the other many growing podcast directories online to find this and many other podcasts on The 2GuysTalking Podcast Network!
Housekeeping
Calls to the Audience Inside this Episode:
— Can YOU name the movie Nick quoted at the end of the intro to this episode review? Tell us now!
— Do YOU think Medusa should be "out for blood" regarding Maximus or should she take a more passive path? Tell us now!
— What points in this episode do YOU think we should have talked about? Tell us now!
— What was in YOUR SHIELD Dossier? Tell us now!
— What was in YOUR SHIELD Dossier? Tell us now!
— What was YOUR rating for this episode? Tell us now!
Other Items:
— Talking Tech = The Hologram Action! Did you see something worthy of discussion? Tell us now!
Be an Advertiser/Sponsor for This Program!
http://editorcorps.com" width="800" height="355">
Tell us what you think! It's never too late to be an advertiser in this podcast, thanks to Perpetual Advertising! Contact us now and learn more about why podcasting allows your advertising dollar to live across millions of future listeners – FOREVER!
Tell Us What You Think About Agents of SHIELD on ABC!
Tell us what you think and we'll use your comments in a future ALL-FAN-INPUT Episode! Also remember that you can interact with us right now inside our Facebook presence for The Agents of SHIELD Podcast!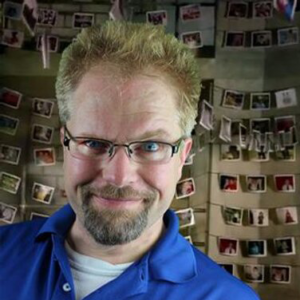 The Hosts of this Program:
Mike Wilkerson:
Mike Wilkerson is a former certified Sign Language Interpreter for the Deaf, now Marketing Automation Director for a large St. Louis-based Computer company and has been hosting, producing, concepting and enhancing podcasts for 13 years. While his interests are definitively pop culture-based, the bottom line is: It's ALL About Perspective. Whether it's being captured inside of one of Mike's Podcast Capture Studios (based in St. Louis) inside the coming-soon "Micro Audio Podcast Capture Studios" (MPACS) or via The Podcast Bug: A 1974 custom Superbeetle with a recording studio built inside of it – Podcasting is Captured Perspective. Be sure to contact Mike with questions about podcasting, about the many programs he hosts or about the other programs that populate The 2GuysTalking Podcast Network.
— Mike Wilkerson on Facebook
— Mike Wilkerson on LinkedIn
— Mike Wilkerson on Twitter
— 2GuysTalking on LinkedIn
Nicholas J. Hearne:
Blessed with an overactive imagination, Nick spent his early years absorbing as much pop culture as possible. From comic books to television, films, sci-fi, fantasy, horror – if it was great storytelling, he assimilated it! From early adolescence to adulthood, Nick spent his time honing his acting and writing skills, starring on stage and screen across the Midwest. In recent years, Nick has started his own comic book company, Archlight Comics, and is also a founder of Archlight Studios, both with longtime friend Jason Contini, and has become a skilled podcast editor and co-host aboard a number of different podcast efforts.
— Nicholas J. Hearne on Facebook
— Nicholas J. Hearne on LinkedIn
— Nicholas J. Hearne on Twitter
— 2GuysTalking on LinkedIn
34 episodes available. A new episode about every 11 days averaging 77 mins duration .