Manage episode 66534757 series 39926
By
Discovered by Player FM and our community — copyright is owned by the publisher, not Player FM, and audio streamed directly from their servers.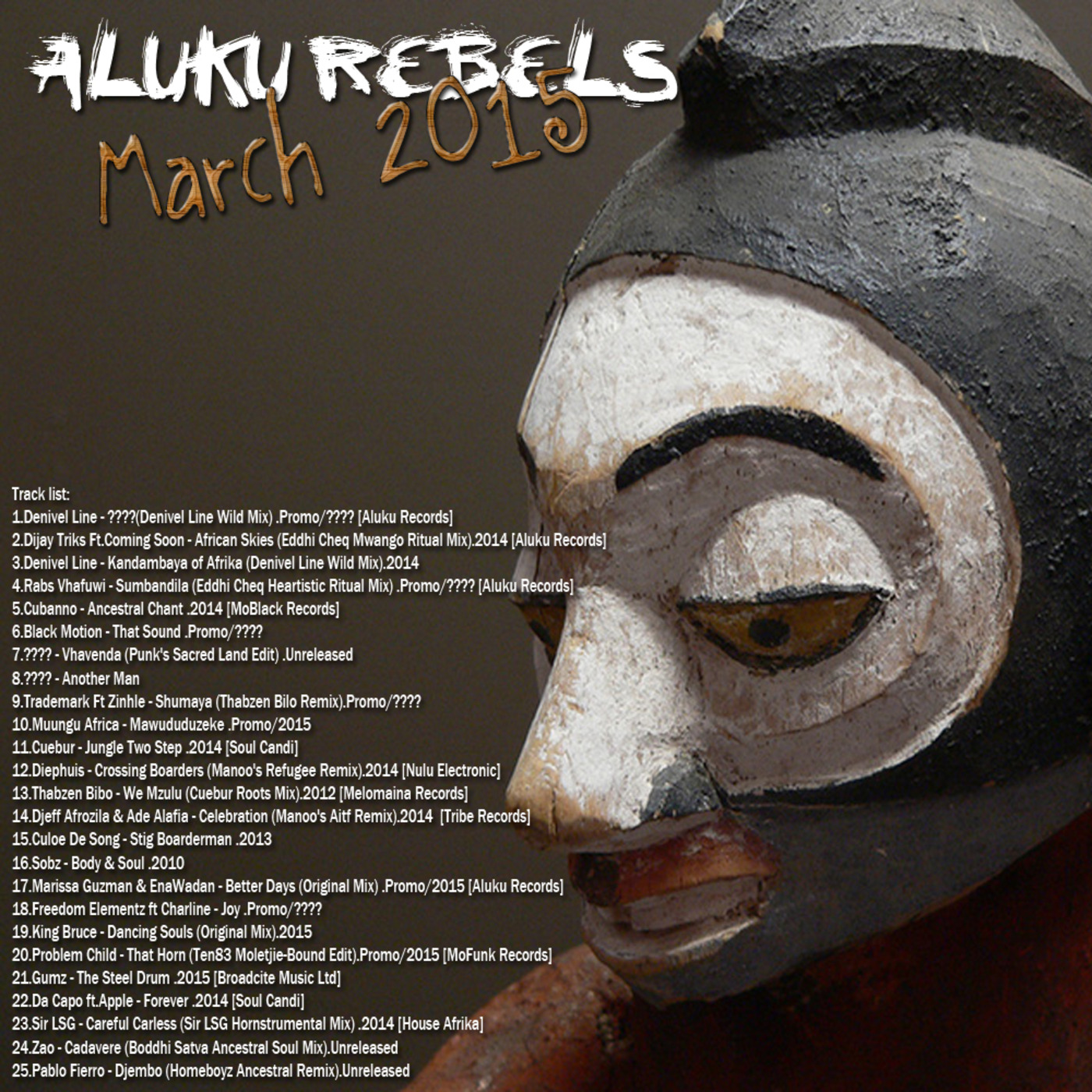 Hi guys ,
March mix is here and we welcome back the organic and ritual vibes as the last two mixes was very futuristic so its time to dance around the fire ,This mix is full of different African chants ,vocals and DRUMS .Hope you all enjoy and thank you to all artist who made this happen (Your the chefs im the waiter lol)
Be YOU ,Stay TRUE and one love from ALUKU
Track list :
1.Denivel Line - ????(Denivel Line Wild Mix) .Promo/???? [Aluku Records]
2.Dijay Triks Ft.Coming Soon - African Skies (Eddhi Cheq Mwango Ritual Mix).2014 [Aluku Records]
3.Denivel Line - Kandambaya of Afrika (Denivel Line Wild Mix).2014
4.Rabs Vhafuwi - Sumbandila (Eddhi Cheq Heartistic Ritual Mix) .Promo/???? [Aluku Records]
5.Cubanno - Ancestral Chant .2014 [MoBlack Records]
6.Black Motion - That Sound .Promo/????
7.???? - Vhavenda (Punk's Sacred Land Edit) .Unreleased
8.???? - Another Man
9.Trademark Ft Zinhle - Shumaya (Thabzen Bilo Remix).Promo/????
10.Muungu Africa - Mawududuzeke .Promo/2015
11.Cuebur - Jungle Two Step .2014 [Soul Candi]
12.Diephuis - Crossing Boarders (Manoo's Refugee Remix).2014 [Nulu Electronic]
13.Thabzen Bibo - We Mzulu (Cuebur Roots Mix).2012 [Melomaina Records]
14.Djeff Afrozila & Ade Alafia - Celebration (Manoo's Aitf Remix).2014 [Tribe Records]
15.Culoe De Song - Stig Boarderman .2013
16.Sobz - Body & Soul .2010
17.Marissa Guzman & EnaWadan - Better Days (Original Mix) .Promo/2015 [Aluku Records]
18.Freedom Elementz ft Charline - Joy .Promo/????
19.King Bruce - Dancing Souls (Original Mix).2015
20.Problem Child - That Horn (Ten83 Moletjie-Bound Edit).Promo/2015 [MoFunk Records]
21.Gumz - The Steel Drum .2015 [Broadcite Music Ltd]
22.Da Capo ft.Apple - Forever .2014 [Soul Candi]
23.Sir LSG - Careful Carless (Sir LSG Hornstrumental Mix) .2014 [House Afrika]
24.Zao - Cadavere (Boddhi Satva Ancestral Soul Mix).Unreleased
25.Pablo Fierro - Djembo (Homeboyz Ancestral Remix).Unreleased
128 episodes available. A new episode about every 52 days averaging 76 mins duration .