Manage episode 175219580 series 39926
By
Discovered by Player FM and our community — copyright is owned by the publisher, not Player FM, and audio streamed directly from their servers.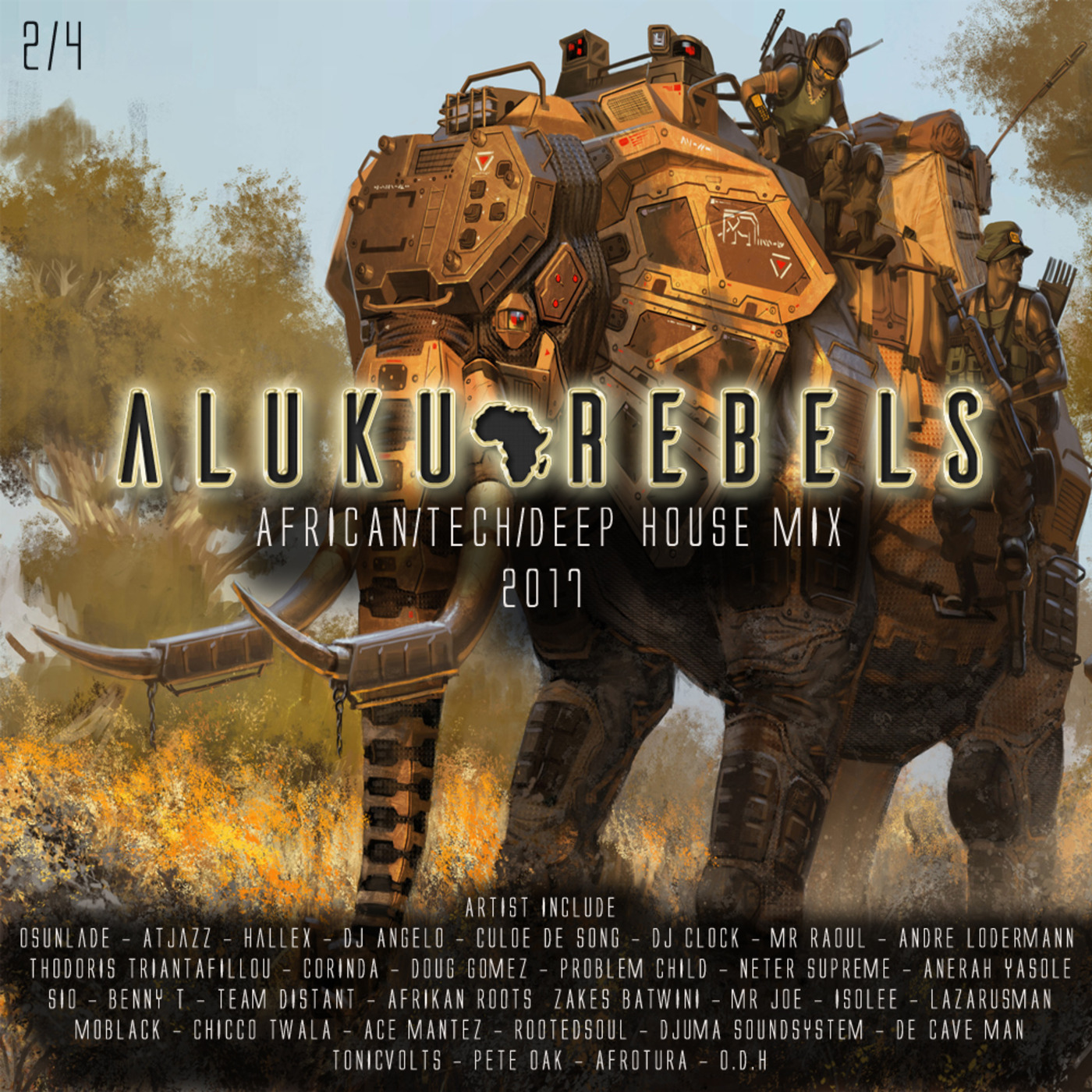 Second chapter of the seasonal AR mixes with plenty of promo music on the go. This journey is mixture of very deep afro electronic and tech sounds with artist coming from across the globe such as South Africa,Botswana,USA,UK,Germany, France,Italy,Greece,Costa Rica and Netherlands . Hope you all enjoy
Be YOU,Stay TRUE and one love from ALUKU
Track list:
1.O.D.H - Drum Path (Neteru Reprise). 2012 [Original Drum Hsi]
2.Mike Steva - Oasis (Hallex M Remix).PROMO/2017 [Yoruba Records]
3.Mr Raoul K - Evolution 2 .PROMO/????
4.Problem Child - In Memory Of Mphiri (Ten83 Main Mix) . 2012 [DNH]
5.Dj Clock feat Chicco Twala - Saba Kufa .2016
6.Team Distant - Country Side .PROMO/2017 [Aluku Records]
7.Max Marinacci ft Joydiel - Voice (Doug Gomez Instrumental Mix) .PROMO/????
8.Pietro Nicosia - Africanbeatz (MoBlack Mix) .2016 [MoBlack Records]
9.Zakes Batwini - Clap Your Hands (Afrikan Roots & Rootedsoul Mix) .BOOTLEG/2013
10.Corinda ft AfroTura - Supreme .2017 [Offering Recordings]
11.Benny T - Year of Graduation .2017 [Open Bar Music]
12.Culoe De Song - Aftermath .2017 [Watergate]
13.Dj Angelo & Thodoris Triantafillou - Shoestrings (Original Mix) 2017 [Glory Hill Studio]
14.SassyAzz - The Key Is Yours (Neter's Ka Aku Instrumental Mix) .2015 [Original Drum Hsi]
15.Mr Joe - Vector Groove .2017 [Watergate]
16.Anerah Yasole - Buisson Ardent. PROMO/2017 [Offering Recordings]
17.Ace Mantez - Tech Me To Bechuanaland .PROMO/2017 [Gondwana Records]
18.Coyu - Jusy Nin (Andre Lodermann Remix) .2017 [Best Works Records]
19.De Cave Man ,TonicVolts - Rural Development .PROMO/2017 [MoBlack Records]
20.Djuma Soundsystem,Pete Oak ft Lazarusman - Leave Us (Original Mix) .2015 [Audiomatique]
21.Isolee - Pisco . 2017 [Maeve]
22.Atjazz - Track 2 (Mix 1) .PROMO/2017 [Atjazz Record Company]
23.Jullian Gomes ft.Sio - 1000 Memories (Yoruba Soul Mix) .PROMO/2017 [Atjazz Record Company]
Some tracks can be brought via MP3/WAV at Traxsource.com
Team Distant - Country Side will be out on promo on the 14th April (Pre-order now at traxsource)
128 episodes available. A new episode about every 52 days averaging 76 mins duration .