Manage episode 150280110 series 39926
By
Discovered by Player FM and our community — copyright is owned by the publisher, not Player FM, and audio streamed directly from their servers.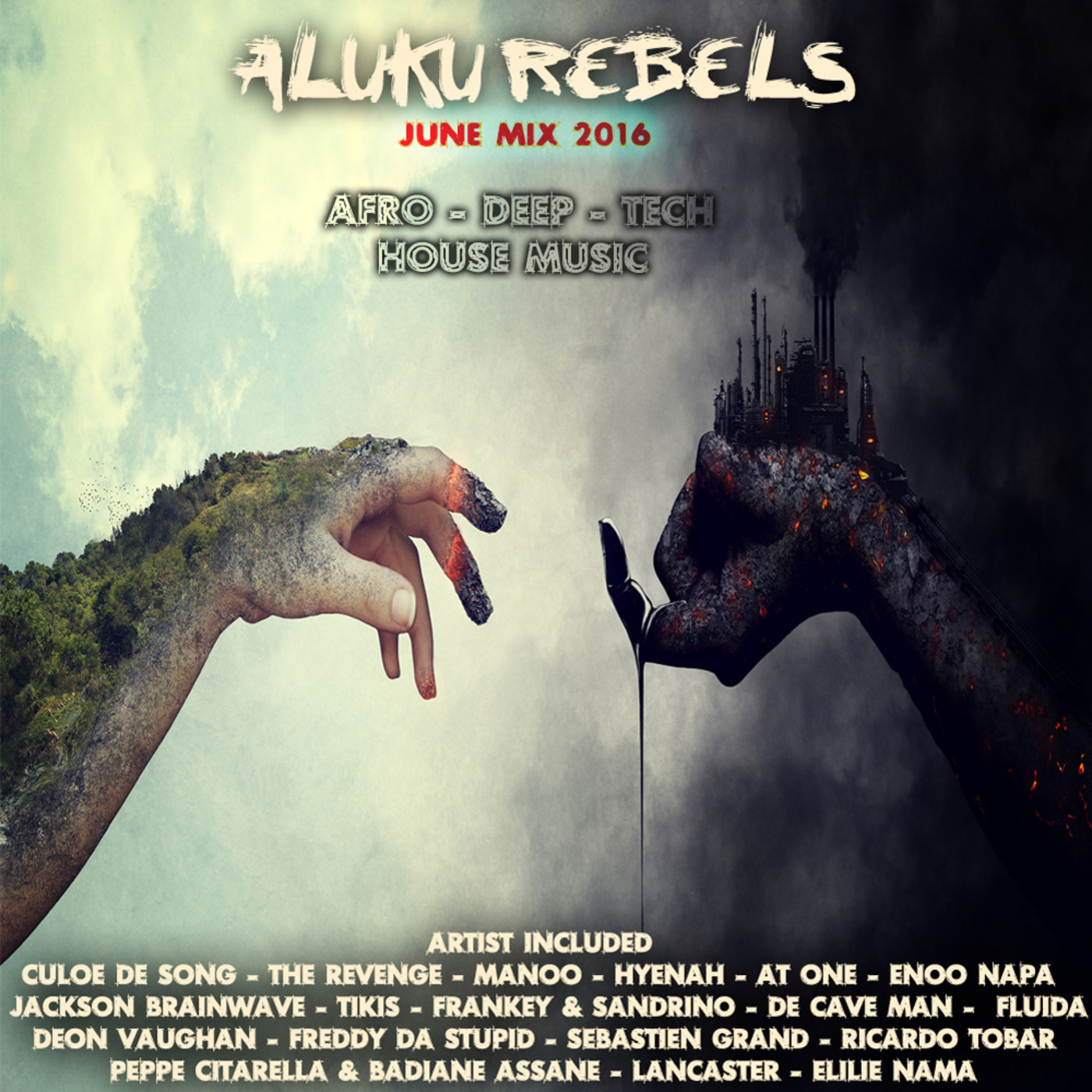 Hi House Music lovers,
As we move past the half way point of 2016 Aluku Rebels brings you yet another Afro organic Deep Tech futuristic vibes "Wood n Mental" the title of this one as it is what it says in more ways then one with a mixture of wooden african instruments and industrial deep dubby techy vibes full of various metallic synths,Bass Tones etc . The start of the mix is more Afro ancestral vibes then moving on to more afro tech , progressive deep and straight tech known in the more traditional fashion .
Hope you all enjoy and thank you for supporting
Be YOU,Stay TRUE and one love from ALUKU
Track list:
1.Fluida -Jambu .2016 [Southern Fried Records]
2.Mike Steva - Pelagonia (At One Remix) .2016 [Yoruba Records]
3.Freddy da Stupid - Tribe Talks .PROMO/2016 [Aluku Records] PROMO RELEASE JUNE 30TH
4.Culoe De Song - Conversations with God .2016
5.Rabs Vhafuwi - Sumbandila (Eddhi Cheq Heartistic Mix) .PROMO/2016 [Aluku Records] PROMO RELEASE 30TH JUNE 2016
6.Jackson Brainwave - Sefikeng (Jackson Brainwave Redub) .2016 [MoBlack Records]
7.The Revenge - No Turning Back .2016 [Roar Groove]
8.De Cave Man - Black Queen (Enoo Napa's Afro Mix) .2016 [MoBlack Records]
9.Deon Vaughan - Tazanian Mermaid .2016 [Offering Recordings]
10.Tikis - A Midnight Mass (Original Mix) .2016 [Something Different Records]
11.Hyenah - Rise .2016 [Freerange]
12.Oliver Petkovski - Return Of The Jedi (Tone Deep Remix) .2016 [Dutchie Music]
13.Elilie Nama - Music (Manoo's Nanadub) .2016 [Compost]
14.Sebastien Grand - Thelonious (Original Mix) .2016 [Uncover Music]
15.Lancaster - Diving with Sharks .2016 [SCI TEC Digital Audio]
16.Hyenah ft Lazarusman - The Idea (Frankey & Sandrino Remix) .2016 [Freedrange]
17.Peppe Citarella & Badiane Assane - Ayo Nene .2016 [MoBlack Records]
18.Ricardo Tobar - Red Light (Lawrence Remix) .2016 [Cocoon]
19.AR's Simple Sounds - Thunderstorm in Tzaneen .2016 [Aluku Records] PROMO RELEASE JUNE 30TH
Most tracks can be brought in MP3/WAV via Traxsource.com
128 episodes available. A new episode about every 52 days averaging 76 mins duration .