Manage episode 204964387 series 1332773
By
Discovered by Player FM and our community — copyright is owned by the publisher, not Player FM, and audio streamed directly from their servers.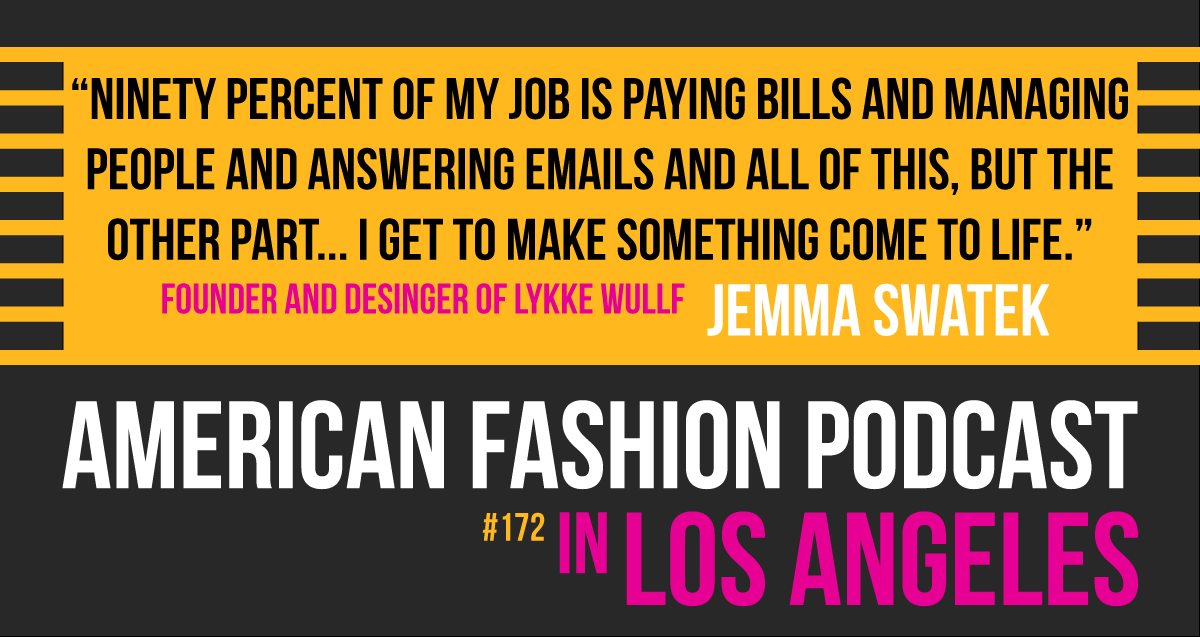 Continuing our look at the Los Angeles fashion scene, in this interview Charles speaks with designer Jemma Swatek, whose popular Lykke Wullf brand is all about the Scandinavian cowgirl.
"I moved here and I tried to get a design job, and I interviewed with some really big companies, and I would be like 'So where's your knitting department? Where are your machines? Where are your swatches?' And they were all like, "Oh, we don't do that. You just go in the swatch closet and you pick something out and you decide on a yarn and you're basically making tech packs all day for China. And it's not like I was completely naive, but I was like 'Woah, this is like… not what I want to do at all.' You know, because I'm a creative person, and sitting around doing tech packs, I have nothing against the people who do them, but that's not really designing to me. Ultimately, that's why I started my own brand." – Jemma Swatek, Lykke Wullf
212 episodes available. A new episode about every 8 days averaging 43 mins duration .