Manage episode 229778299 series 94437
By
Animal Radio®
. Discovered by Player FM and our community — copyright is owned by the publisher, not Player FM, and audio is streamed directly from their servers. Hit the Subscribe button to track updates in Player FM, or paste the feed URL into other podcast apps.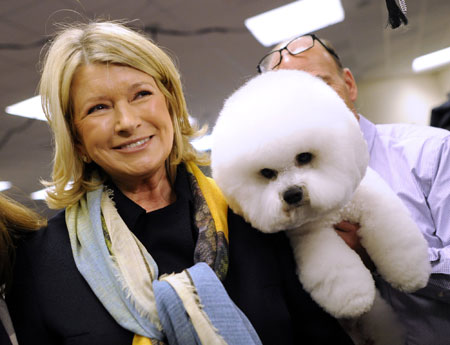 Martha Stewart Enters The Pet CBD Market
Many celebrities have gotten into the cannabis business, such as Whoopi Goldberg, Snoop Dog, Melissa Etheridge and now Martha Stewart. At 70-years-old, Martha says she is, "Delighted to establish this partnership …and share with them the knowledge she has gained after years of experience in the subject of living," adding she is especially looking forward to their first collaboration, which will offer sensible products for pets.
Listen Now
More Colleges Allowing Pets
It's that time of year when kids are choosing the college they want to go to. Now, many kids will be able to choose a school that will let them bring a pet. In Pennsylvania alone, several universities have unveiled pet-friendly policies, setting aside a portion of campus housing so students can bring their pet with them.
Listen Now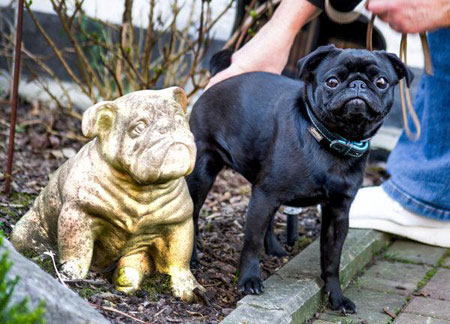 City Sells Dog On eBay To Collect Debt
Officials in the west Germany town of Ahlen are defending their decision to seize an indebted family's pet pug and sell it on eBay. They state the move was a last resort because they were unable to find anything else to take that had value. The town's treasurer was quoted as saying the seizure of the dog was legal and only happened after other nonessential household goods had been taken. The family in question had allegedly failed to pay its debts to the town, including a dog tax. The black pug, named Edda, was sold online for 750 euros or $854.
Listen Now
Former NASA Employee Wants To Send His Cat's Remains To Space
A former NASA employee in Portland Oregon is raising money to send the ashen remains of his pet cat into space. When Steve Munt retired from his job at NASA, he began studying animal nutrition and owned seven cats. His orange tabby named Pikachu died from pancreatitis in January. So far he's raised $1,450 of the $5,000 cost using a company called Celestis, which says Pikachu will be the first cat it's memorialized this way.
Listen Now

Read more about this week's show.
936 episodes