Manage episode 230314307 series 94437
By
Animal Radio®
. Discovered by Player FM and our community — copyright is owned by the publisher, not Player FM, and audio is streamed directly from their servers. Hit the Subscribe button to track updates in Player FM, or paste the feed URL into other podcast apps.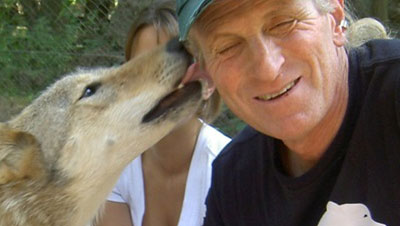 Does Your Dog Really Love You - Or Food?
Are our dogs trained to show affection in order to get food and treats? Do they really unconditionally love you, or would they "kick you to the curb" for bacon? Animal Researcher Marc Bekoff answers these burning questions and more. He says we can 'unleash our dogs,' metaphorically speaking, by allowing them to roll in dead worms.
Listen Now
Combining Passions For The Pets
You're lucky if you get to work with your pet. You're even luckier if you can combine your passions for the ideal job. Merebeth Veit has two passions - wanderlust and a love for animals. She dumped her real estate job for transporting pets nationwide. She's driven hundreds of animals to their destination while sightseeing the country. And yes, it pays the bills.
Listen Now
Cracking Down On Emotional Support Animals
Many people claim their pet is an emotional support animal to get out paying certain deposits when moving into a new rental home. In Florida, State Senator Manny Diaz has spearheaded a bill that aims to crack down on those falsely calling their pets emotional support animals. Those who break the law could be fined up to $500 and possible jail time.
Listen Now
Swim Trunks For Your Dog
A company called Kove that specializes in recycled plastic garments has now created swimming trunks or shorts for dogs. Each pair of swim trunks is made out of eight plastic bottles. It also includes Spandex for some stretch, which is also a quick-drying material. The company also makes a men's swimsuit made of identical fabric.
Listen Now

Read more about this week's show.
935 episodes