Manage episode 232616712 series 94437
By
Discovered by Player FM and our community — copyright is owned by the publisher, not Player FM, and audio streamed directly from their servers.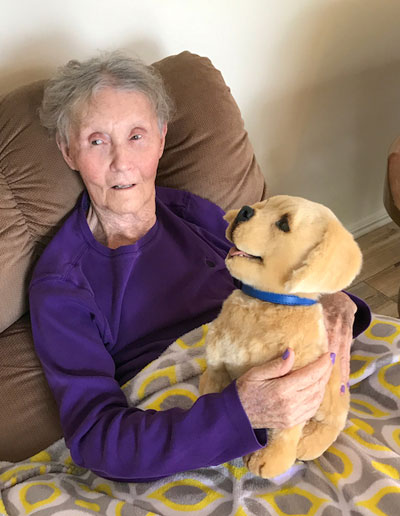 Robotic Puppies - Not Toys
Scientists estimate as many as 97% of seniors suffer from behavioral and psychological symptoms of dementia. That's why Tom Stevens teamed up with Jim Henson's Creature Shop to create an affordable robotic puppy to provide companionship for seniors. Tom explains why this is so personal and how it's making a difference.
Listen Now
Animal Free Mouse Treats For Cats
A pet nutrition startup is aiming to launch a line of clean meat for cats made from cultured mouse cells. The U.S. based startup is working on clean meat/mouse meat cat treats, based on a cat's natural prey. "This meat is packed with the same protein that a cat in the wild would consume and does not contain the growth steroids or any trace of Salmonella and Listeria found in meat used to make commercial pet food," states the manufacturer.
Listen Now
California Considers Statewide De-claw Ban
A California State Assembly committee is considering a bill to ban the de-clawing of cats in what will be the first step for statewide approval and adding momentum for federal laws against the practice.
Listen Now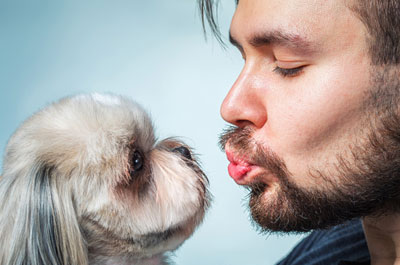 Beards Carry More Germs Than Dogs
If you don't kiss your dog, but your significant other has a beard, heads up! A new study finds men with beards carry more germs in their beards than dogs with their normal germs. Swiss researchers tested the facial hair of men and dog fur from various breeds and found a significantly higher bacterial load in the men's beards compared with the dogs' fur.
Listen Now
Planning To Rob A Store? Don't Take Your Dog
Police in Wisconsin say a woman; her adult son and a dog named "Bo" caused quite the scene in a Wisconsin Walmart. According to police, they responded to a Walmart shopping center for reports of a theft. When they arrived, officers found 46-year-old Lisa Smith screaming in the store's entryway trying to catch her unleashed dog, Bo. While the mother was in the front of the store, her 25-year-old son was allegedly naked and exposing himself to customers in the clothing section of the store. Bo, still unleashed and on the loose, grabbed a box of Bread Muffin Mix and attempted to leave the store. Eventually everyone was rounded up. The two humans were arrested and poor Bo was taken to the Humane Society.
Listen Now

Read more about this week's show.
923 episodes available. A new episode about every 6 days averaging 81 mins duration .