Manage episode 233966177 series 94437
By
Animal Radio®
. Discovered by Player FM and our community — copyright is owned by the publisher, not Player FM, and audio is streamed directly from their servers. Hit the Subscribe button to track updates in Player FM, or paste the feed URL into other podcast apps.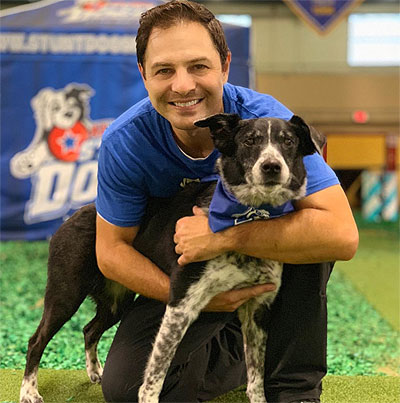 Here's A Trick Even Your Dog Can Do
Chris Perondi runs Stunt Dog Productions and the Stunt Dog Academy in Stockton, California with his wife, Suhey, and their team of canine performers. They perform more than 1,000 shows every year across the country. Today, Chris is on Animal Radio to teach us a trick we can train our dogs. Yes, even yours.
Listen Now
Risks Of Being An Overly Affectionate Pet Owner
New research highlights potential risks in being over-affectionate with our pets by increasing the risk of catching drug-resistant illnesses. While experts acknowledge and even encourage the bond between a pet parent and their fur kids, some are now recommending limits on physical interaction. The danger is posed by the transfer of antibiotic-resistant bugs and carries a risk for humans and animals alike.
Listen Now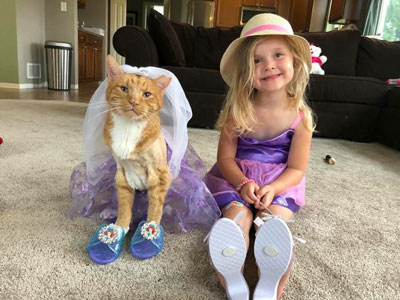 Bailey, No Ordinary Cat
Bailey, who was no ordinary feline, catapulted to social media mega-stardom. What makes Bailey more addictive than catnip? In addition to his adorable expressions and hilarious, heartfelt antics, Bailey has a penchant for doing things that are demonstratively un-catlike. Glamour Magazine Woman of the Year, activist Bailey's human Erin Merry waxes poetic about this incredible furry viral sensation.
Listen Now
Parrot Reserves His Right To Be Silent
A parrot has been taken into custody after nearly ruining a police raid, because the bird had been trained to be a lookout for his owners who were arrested on suspicion of dealing crack. When police showed up, the bird repeatedly began squawking a phrase that means "Mama, Police!" But, it seems that is all the bird knows. Police took it into custody and said that in the three weeks they had the bird at the police station, the parrot said nothing. Law enforcement claims that there had already been an estimated 1,700 birds seized for having been trained to alert their owners if police approached.
Listen Now

Read more about this week's show.
939 episodes