Manage episode 234358081 series 94437
By
Discovered by Player FM and our community — copyright is owned by the publisher, not Player FM, and audio streamed directly from their servers.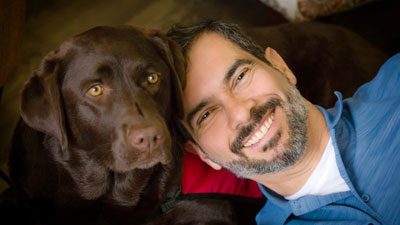 Bi-lingual Dog Comforts Homeless Kids
Molly is a bilingual chocolate lab. She responds to direction in both English and Spanish. Her trainer, Memo, escaped Mafia violence in Columbia and came to the US where he founded a dog training business. They are a certified therapy team that has helped so many children in homeless shelters. Because of their bilingual abilities and Memo's deep understanding of what it is like to be thrown into a new culture, they are bringing unprecedented joy to children in desperate situations.
Listen Now
New Bill Addresses Pets During Divorce
In Pennsylvania, former attorney and now state Rep. Anita Kulik has introduced H.B. 1432, which would establish the new areas of concern for judges to consider when deciding guardianship of a pet in divorce cases. If the bill passes, the judge would be allowed to consider: whether the animal was acquired prior to or during the marriage; the basic, daily needs of the animal; who generally gets veterinary care and social interaction for the animal; who deals with local and state regulations, such as licensing; and who has the greater ability to financially support the pet.
Listen Now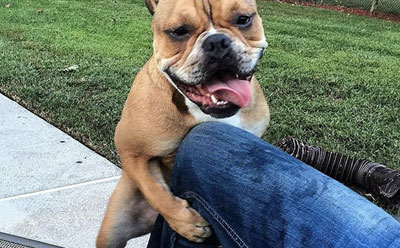 Why Is My Female Dog Humping?
Usually humping is associated with male dogs, but humping is also very common amongst female dogs. Some girls will hump toys or other objects, some hump air, others hump other dogs or even people. We talk with Certified Professional Dog Trainer and Chair of The Association of Professional Dog Trainers Nick Hof, CPDT-KA, CBCC-KA, KPA-CTP, CSAT, to answer some of your most commonly asked questions about female dogs and humping.
Listen Now
Judge Dismisses Lawsuit Against Pet Food Company
A federal judge has dismissed a multi-million-dollar lawsuit filed against Ainsworth Pet Nutrition (which is owned by Smucker's) for alleged false and deceptive advertising of its Rachael Ray Nutrish dog food. The suit claimed Ainsworth's labeling of Rachael Ray Nutrish, as natural food for dogs was false, deceptive and misleading. Independent laboratory tests found Glyphosate, a chemical weed killer such as RoundUp, was present in the products. The judge said, "The presence of negligible amounts of Glyphosate in a dog food product that do not have harmful, 'toxic,' or 'carcinogenic' effects is not likely to affect consumers' decisions in purchasing the product and is thus not material." Then for the same reasons, Judge Stanton dismissed the breach of warranty claim ruling, "A reasonable consumer would not interpret the label 'natural' as warranting that the products contain no amount of Glyphosate."
Listen Now

Read more about this week's show.
927 episodes available. A new episode about every 0 hours averaging 81 mins duration .