Fetch error
Hmmm there seems to be a problem fetching this series right now. Last successful fetch was on April&nbsp24,&nbsp2019&nbsp20:31 ()
What now? This series will be checked again in the next day. If you believe it should be working, please verify the publisher's feed link below is valid and includes actual episode links. You can contact support to request the feed be immediately fetched.
Manage episode 226838211 series 1375140
By
Discovered by Player FM and our community — copyright is owned by the publisher, not Player FM, and audio streamed directly from their servers.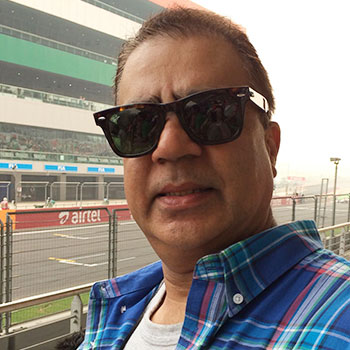 Do you find memory techniques like the Memory Palace daunting?
Not sure where to begin with your Magnetic Imagery?
And are you having a hard time getting creative and wish you could just leave the "heavy lifting" to the experts?
Believe me, it's not just you.
I receive so many emails from students of memory and lifelong learners just like you.
People searching for help…
Asking for mnemonic examples…
Guidance that will make creating and using their Memory Palaces easier…
Tips that will turn the average imagination into a fast-acting mnemonics dictionary.
Need A "Hand Up" With Memory Palace Creation
While I still believe you learn the most by doing it yourself by creating your own Memory Palaces and "00-99 P.A.O." from "scratch," I understand that people sometimes need a "hand up" to get started.
In fact, I've learned over the years that for some people, personal guidance is a key element. That's why I created the MMM Memory Dojo. It's a weekly option for MMM Masterclass members who need additional help with priming their minds for committing information to memory using memory techniques.
And since this option only has the value its members bring, I'm delighted to have some of the best and brightest thinkers about memory techniques participating in the Memory Dojo week after week.
On today's episode of the Magnetic Memory Method podcast, my long-time student, Sunil Khatri, shares his experiences of progressing from a beginner memory pupil with a desire to learn Korean and Japanese, to a visionary app-builder, seeking to help students more easily develop and visualize spatial memory.
Just check out his concept for a Memory Palace memory training app that will help you memorize the Periodic Table of Elements:
Now, you may remember Sunil's name, as he has guest-hosted the podcast before, detailing his Speech Success Story.
And if you are searching for an inspirational success story to motivate you to start creating your own victories in memory improvement, or perhaps need a bit of guidance, Sunil's experience is brimming with answers.
Press play above now to hear Sunil and I share:
How to make a great first (and lasting) impression on others by remembering their names
How to use everyday surroundings in new ways to create memory palace networks
The potential of apps as legitimate memory training tools
All the most important details of Sunil's massive success with learning Japanese using mnemonics
Why you need a flexible memory method
The truth about Using Remembering the Kanji by James Heisig for language learning
How to develop memory reserve with memory techniques and language learning
Writing as a study technique to commit terms to memory
The importance of group discussions in experiencing success with mnemonics
How virtual reality may be the future of memory techniques
EPISODE BONUS: Exciting Bridging Figure Mnemonic Example
It turns out that Sunil is also a pretty adventurous guy.
When he sent me this image I instantly realized he is now a great Bridging Figure: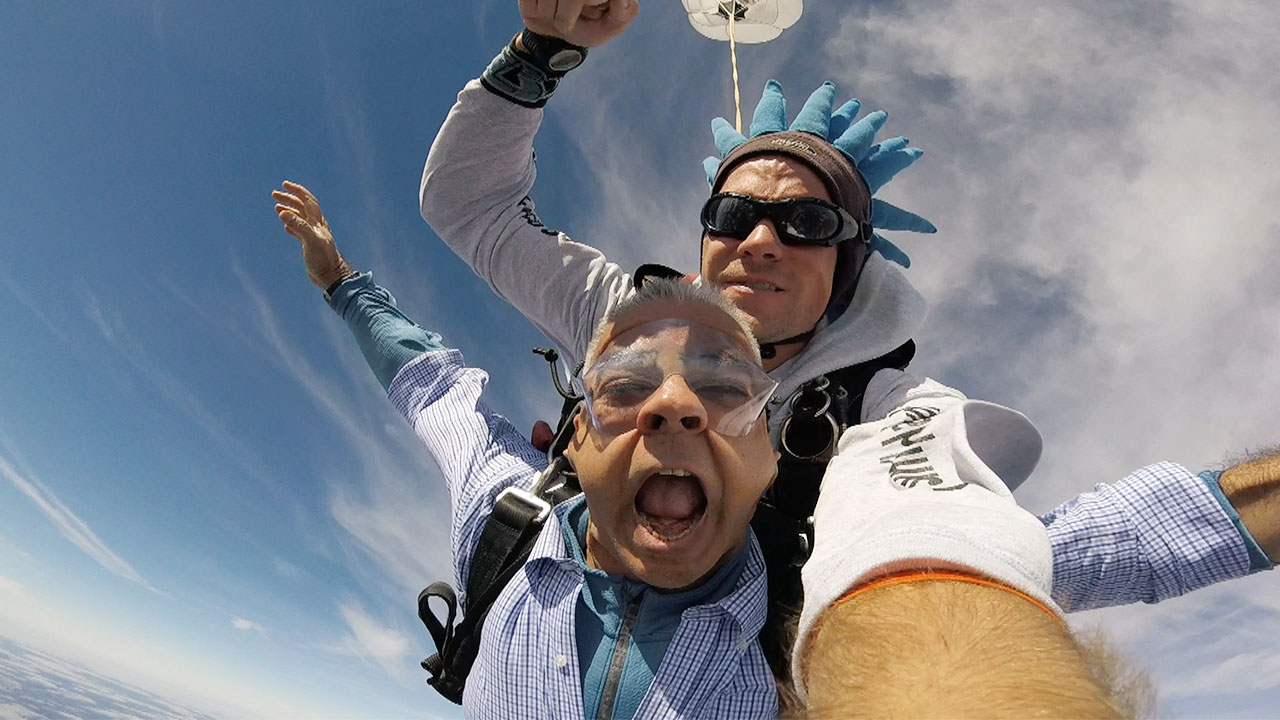 Any time you can use images like these of people you know, you're already using memory techniques better.
Why?
Because this image of Sunil skydiving is naturally exaggerated.
It's also colorful, large in the frame, and indicates a lot of speed.
Keep an eye out for images of your friends and actors like these!
And as if this bonus from Sunil wasn't enough, check out these…
Further Resources on the Web, This Podcast, and the MMM Blog:
How to Enhance Your Memory with Virtual Memory Palaces
Remembering the Kanji on Amazon
How to Learn and Memorize the Vocabulary of Any Language Course
Teach Yourself Using the Best Language Learning Books by Olly Richards
How Kevin Richardson Turned His Memory Palace Network Into The Best Japanese Learning App
Why Bilingualism Makes For A Healthier Brain
The post From Mnemonics Beginner To Memory Palace Mastery with Sunil Khatri appeared first on Magnetic Memory Method - How to Memorize With A Memory Palace.
413 episodes available. A new episode about every 9 days averaging 47 mins duration .