Manage episode 184160427 series 54588
By
Discovered by Player FM and our community — copyright is owned by the publisher, not Player FM, and audio streamed directly from their servers.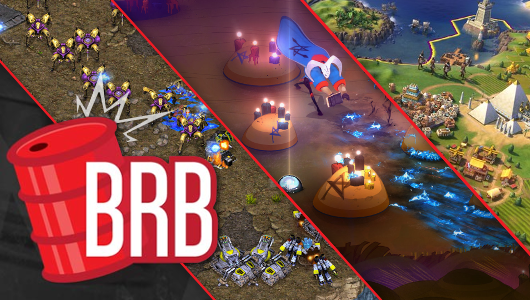 Two weeks in a row? GTFO!
PMPB, Kev and Dave, let their powers combine to fight through the dog days of summer.
Join the trio as they talk:
Looking forward to the fall

Starcraft remastered
XCOM 2 DLC
Pyre
PS+ and Games with Gold for August
Civ 6 gets an update
Sega hits
Shout outs
http://traffic.libsyn.com/sarcasticgamer/BRBCast-Episode131.mp3
We'd love to give you all some sort of incredible hug immediately followed by a polite conversation about how cool you are, but frankly, we can't afford the travel expenses. So, while we save our pennies, cents, and whatever the heck Canadians use, we'll offer you some download links to help bide the time. Subscribe here. Here's the RSS feed. Leave an iTunes review here. Download the mp3 here.
The post Big Red Barrelcast 131: Summer Time Blues appeared first on Big Red Barrel.
39 episodes available. A new episode about every 62 days .