Manage episode 153318821 series 1087991
By
Discovered by Player FM and our community — copyright is owned by the publisher, not Player FM, and audio streamed directly from their servers.
Father's Day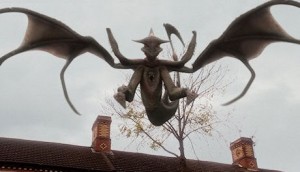 Happy Father's Day! The Doctor and Rose go back in time and end up saving Rose's father from death, which in turn causes the end of the world, of course. Colleen is a bit perturbed with Rose's actions, and Cheryl discovers that the audience got Rick-Rolled. They discuss the rules of time travel and how you are important.
Subscribe on iTunes
Subscribe with RSS and others
Join the new Facebook Group
Comment below or share your thoughts at blindinspirationcast@gmail.com
55 episodes available. A new episode about every 46 days averaging 23 mins duration .