Manage episode 153318796 series 1087991
By
Discovered by Player FM and our community — copyright is owned by the publisher, not Player FM, and audio streamed directly from their servers.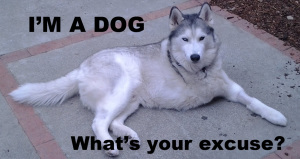 In this podcast Cheryl joins Colleen to discuss a recently coined phrase "inspiration porn." Not bashing anyone who posts pictures of inspiring people who struggle with challenges, but questioning the real motives. The concept that people with disabilities are required to inspire those who don't have any. That meme that brightens your day because you realize you don't have to deal with a disability? Let's talk about that…
What do you think about this slightly controversial issue? Write in with your thoughts.
A future episode we'll be discussing the portrayal of those with disabilities in the media, TV shows, and movies. What media have you seen that features a disabled actor or character?
Referenced Links:
Fox News: "Blind runner crosses Grand Canyon and back in 28 hours"
The F Word: "It's not all about you"
55 episodes available. A new episode about every 46 days averaging 23 mins duration .