Manage episode 153318815 series 1087991
By
Discovered by Player FM and our community — copyright is owned by the publisher, not Player FM, and audio streamed directly from their servers.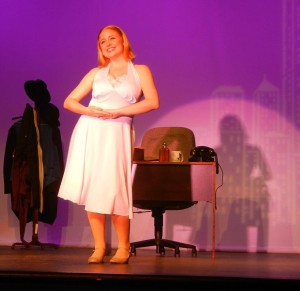 Welcome back from a hiatus! Colleen has been performing in The Producers recently, and brings that experience to this podcast episode. She talks about how she has learned to perform with her visual impairment, the importance of asking for help, and what other actors can do that might help a cast member with a visual impairment.
Colleen also reminds the listeners, that we can all do anything. Don't feel like you can't do something just because of a disability! You can do anything, perhaps just a bit differently than fully sighted people.
Do you have an experience being or working with a visually impaired or blind artist? What challenges and benefits did you find? Email or comment below. Thanks for listening!
Subscribe on iTunes
Subscribe with RSS and others
Comment below or share your thoughts at blindinspirationcast@gmail.com
55 episodes available. A new episode about every 46 days averaging 23 mins duration .