Manage episode 153318795 series 1087991
By
Discovered by Player FM and our community — copyright is owned by the publisher, not Player FM, and audio streamed directly from their servers.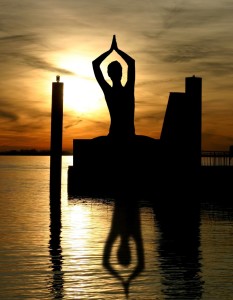 This episode follows Colleen's series in Alternative Treatments for Depression regarding physical and mental illnesses. No matter who you are, if you are interested in meditation and mindful practices to de-stress your everyday life, listen in! People haven't been doing this for thousands of years for no reason…what's the secret here?
Resources:
Mindfulness Meditation Can Help Relieve Anxiety and Depression
The Mindful Way through Depression: Freeing Yourself from Chronic Unhappiness (Some parts available on Youtube)
Meditations to Change Your Brain
Try these Youtube Searches: "Guided Meditations" "Tibetan Music for Meditation" ""Traditional Meditation Music" "Music and Tones for Depression/(fill in your blank)" "ASMR Trigger Sounds" "Binaural Beats and Isochronic Tones for (fill in your blank)"
55 episodes available. A new episode about every 46 days averaging 23 mins duration .