Manage episode 153318820 series 1087991
By
Discovered by Player FM and our community — copyright is owned by the publisher, not Player FM, and audio streamed directly from their servers.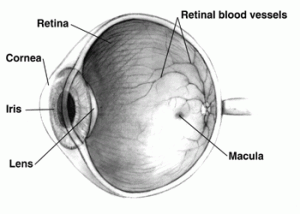 In this episode Colleen talks about her specific visual impairment, Cone-Rod Dystrophy, how it classifies her as 'Legally Blind,' and how she has learned to work with it in her life. It focuses mainly on CRD but touches on symptoms and the visual perceptions of many people who are visually impaired. The article Colleen talks about can be found here: http://www.mdsupport.org/library/conerod.html
Do you or a friend have a visual impairment or any other type of disability? How does it impact your perception of the world? Email or comment with your thoughts!
Subscribe on iTunes
Subscribe with RSS and others
Comment below or share your thoughts at blindinspirationcast@gmail.com
55 episodes available. A new episode about every 46 days averaging 23 mins duration .