Manage episode 205862918 series 1376562
By
RadioMD
. Discovered by Player FM and our community — copyright is owned by the publisher, not Player FM, and audio is streamed directly from their servers. Hit the Subscribe button to track updates in Player FM, or paste the feed URL into other podcast apps.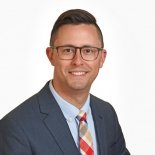 According to American Cancer Society, breast cancer is the most common cancer in women except for skin cancers. The average risk for a women developing breast cancer in her lifetime is 12 percent (1 of out 8). How do you know if you're at risk or have a greater chance for developing breast cancer?
Michael Cassidy, MD shares risk factors for breast cancer you should know about.
95 episodes