Manage episode 201234270 series 1376562
By
RadioMD
. Discovered by Player FM and our community — copyright is owned by the publisher, not Player FM, and audio is streamed directly from their servers. Hit the Subscribe button to track updates in Player FM, or paste the feed URL into other podcast apps.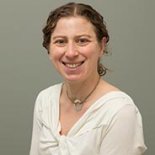 In 2016 BMC became the first academic medical center to establish a robust transgender medicine and surgery program, and in the Spring of 2017, CATCH was established to focus on the needs of pediatric and adolescent gender non-conforming youth.
Dr. Mandy Coles discusses the support and care of children, adolescents, and young adults who identify as transgender, gender non-conforming, or are gender exploring and looking for additional support.
95 episodes