Manage episode 199259314 series 1376562
By
RadioMD
. Discovered by Player FM and our community — copyright is owned by the publisher, not Player FM, and audio is streamed directly from their servers. Hit the Subscribe button to track updates in Player FM, or paste the feed URL into other podcast apps.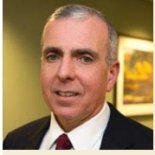 Do you know that high blood pressure and high cholesterol are among the most frequently diagnosed medical problems in our city? Do you know your blood pressure and cholesterol numbers, and if they are high, are you managing them?
In this podcast, Dr. Gary Balady, joins the show to share his best advice on the role of diet, exercise and medications in cholesterol and blood pressure management. This information is vital to know not only during heart month, but all year round!
98 episodes