Manage episode 210423515 series 1376562
By
RadioMD
. Discovered by Player FM and our community — copyright is owned by the publisher, not Player FM, and audio is streamed directly from their servers. Hit the Subscribe button to track updates in Player FM, or paste the feed URL into other podcast apps.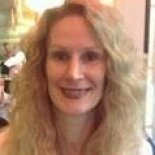 Summer can be such an exciting and fun time for children and their families. However, the fun that comes with summer activities can often lead to unexpected ED visits.
Dr. Barb Walsh, Emergency Medicine Physician at Boston Medical Center, is here to remind you how to keep your family safe this summer, whether you're at the beach, in the pool, or in your own backyard.
95 episodes