Manage episode 205346020 series 1376562
By
RadioMD
. Discovered by Player FM and our community — copyright is owned by the publisher, not Player FM, and audio is streamed directly from their servers. Hit the Subscribe button to track updates in Player FM, or paste the feed URL into other podcast apps.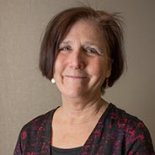 The goal of SOFAR (Supporting Our Families through Addiction and Recovery) is to create a medical home in the pediatric primary care clinic for mothers in recovery and their children.
Eileen Costello, MD, shares an overview of SOFAR for families to maximize their ability to successfully navigate parenting and substance use recovery.
98 episodes