Manage episode 183167183 series 1376562
By
RadioMD
. Discovered by Player FM and our community — copyright is owned by the publisher, not Player FM, and audio is streamed directly from their servers. Hit the Subscribe button to track updates in Player FM, or paste the feed URL into other podcast apps.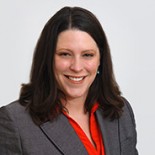 Lung cancer is the leading cause of cancer-related death in both men and women. Patients at a high risk for developing lung cancer may be eligible for a lung cancer screening CT scan. The purpose of this test is to look for lung cancers and catch them at an early stage when when they are easier to treat and have a greater likelihood of being cured. Lung cancer screening is a quick and painless low-dose chest CT scan.

In this segment, Katrina Steiling, MD, a physician in pulmonary, allergy, sleep and critical care medicine at BMC, provides details on how the hospital is advancing the early detection of lung cancer for better outcomes that can save lives.
98 episodes