Manage episode 197599302 series 1376562
By
RadioMD
. Discovered by Player FM and our community — copyright is owned by the publisher, not Player FM, and audio is streamed directly from their servers. Hit the Subscribe button to track updates in Player FM, or paste the feed URL into other podcast apps.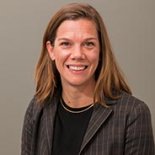 The Volunteer Services Department at BMC is dedicated to helping BMC fulfill its mission of providing consistently excellent and accessible health services to all in need of care, regardless of status or ability to pay. Our volunteers continue to grow and support staff, patients and their families.
Macy Reed, manager of volunteer services at BMC, joins the show to give an overview of the robust volunteer program at BMC, opportunities available, and to provide information on how people can sign up to become a volunteer if they wish.
95 episodes