Manage episode 190648216 series 90788
By
Discovered by Player FM and our community — copyright is owned by the publisher, not Player FM, and audio streamed directly from their servers.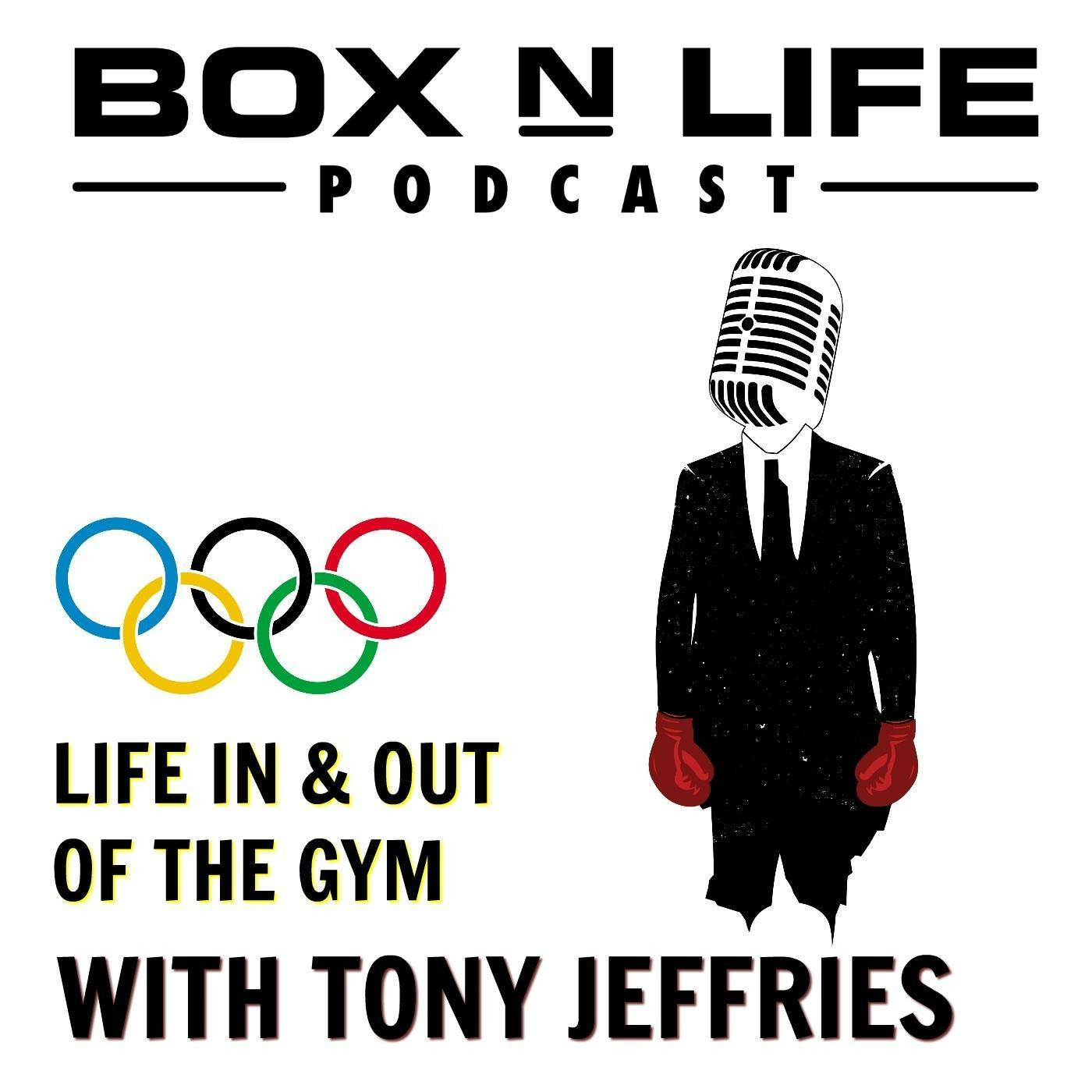 In this special Halloween episode of the Box N Life podcast, Tony and Glenn discuss the differences between traditions in the UK compared to American culture. The guys get into a fun conversation regarding mushrooms and their recent love from them. The excitement over their Online Academy dropping and how Bryan Callen auctioned off the Box N Burn trainers. The guys get deep with educating yourself and taking action on what you have learned. Is technology taking over? Find out that and so much more on this fun episode of the Box N Life podcast!
www.boxnlifepodcast.com
GO TO
WWW.BOXNBURNACADEMY.COM
USE code BNLP and save $100 from the online course, valid until Nov 12th 2012 Tony/Glenn discuss Halloween traditions in England (4:01)  Thanksgiving "Old Persons" Christmas (6:55)  Epic bars (8:10)  How do you not spoil your kids? (10:15)  Anthony Joshua recap (12:20)  Fight breakdowns from this past weekend (13:36)  Tony and Glenn talk mushrooms (19:25)  Online Box N Burn Academy up and running! (25:24)  Bryan Callen MC for Alzheimer's Event (32:38)  Glenn "Mo-money, Mo-Problems" Holmes (36:09)  Educate yourself and taking action (45:15)  Guys talk Amazon domination (57:14)  Technology taking over? (1:04:00)  Tony/Glenn discuss idea of using Clear software to apply in daily life (1:08:20)  Final thoughts on Halloween plans (1:15:00) Related Links/Products Mentioned  Tony Jeffries – (YouTube) -
https://www.youtube.com/user/jaffaboxer
 Glenn Holmes (website) -
https://www.glennholmes.net/
 Glenn Holmes (@glennholmesla) • Instagram #GetGlennVerified  EPIC Bar|Protein|Gluten Free|Paleo|Grass Fed Protein Bars -
https://epicbar.com/
 World Boxing Super Series: Home -
https://worldboxingsuperseries.com/
 Wimbledon 2017: Chris Eubank gives bizarre interview - BBC Sport (YouTube) -
https://youtu.be/TUanpGJRsvk
 Four Sigmatic -
https://us.foursigmatic.com/
 Box 'N Burn Online Academy – Level 1 -
https://boxnburnacademy.com/online-courses/
**Special coupon code at checkout ($100 off!!)** – "BNLP" Valid only 2 weeks!  2017/2018 CLASS SCHEDULE FOR CERTIFICATION COURSE – REGISTER NOW! -
https://boxnburnacademy.com/course-dates/
 EP 41: BRYAN CALLEN (Box N Life Podcast) -
https://soundcloud.com/boxn-life-
podcast/episode- 41  2017 Walk to End Alzheimer's - Los Angeles, CA: BOX 'N BURN (Donate Now!) -
http://act.alz.org/site/TR/Walk2017/CA-
CaliforniaSouthland?team_id=399248&pg=team&fr_id=10277  Think and Grow Rich - Napoleon Hill (book)  Blinkist: Big ideas in small packages (website) -
https://www.blinkist.com/
 5 Pillars of Success and Transformation - Craig Ballantyne (book)  EP 20: PASSION (Box N Life Podcast) -
https://itunes.apple.com/us/podcast/passion-why-
how- you-should- find-yours/id924241760?i=1000351079830&mt=2  Proposed solar-powered skyscraper would generate half of its power (article) -
https://www.curbed.com/2016/9/7/12836406/solar-power-
skyscraper-sustainable- sol-invictus- australia  10 billion dollar companies that didn't exist 10 years ago (article) -
http://www.open.edu/openlearn/money-management/management/business-
studies/10- billion-dollar- companies-didnt- exist-10- years-ago  How It Works – CLEAR -
https://www.clearme.com/how-it-
works People Mentioned  Dion Sekone-Fraser (@dionsekone) • Instagram  Anthony Joshua (@anthonyfjoshua) · Twitter  Josh Kelly (@JOSHPBK) · Twitter  Billy Joe Saunders (@bjsaunders_) · Twitter  Chris Eubank Jr. -
https://en.wikipedia.org/wiki/Chris_Eubank_Jr.
 Chris Dufey (@ChrisDufey) · Twitter  Tero Isokauppila -
http://www.teroisokauppila.com/
 Craig Ballantyne (@realcraigballantyne) • Instagram  Brendan Schaub (@brendanschaub) • Instagram  Bryan Callen (@bryancallen) • Instagram  Ben Greenfield (@bengreenfield) · Twitter  Stephen Cain LA (@stephencainptla) | Instagram Make sure to leave a 5-star review on iTunes and to share this episode with friends and family! We appreciate your comments on all topics discussed and please make sure to follow Tony and Glenn on all social media platforms. @tony_jeffries @glennholmesla"
90 episodes available. A new episode about every 9 days averaging 43 mins duration .