Manage episode 231571557 series 9607
By
Discovered by Player FM and our community — copyright is owned by the publisher, not Player FM, and audio streamed directly from their servers.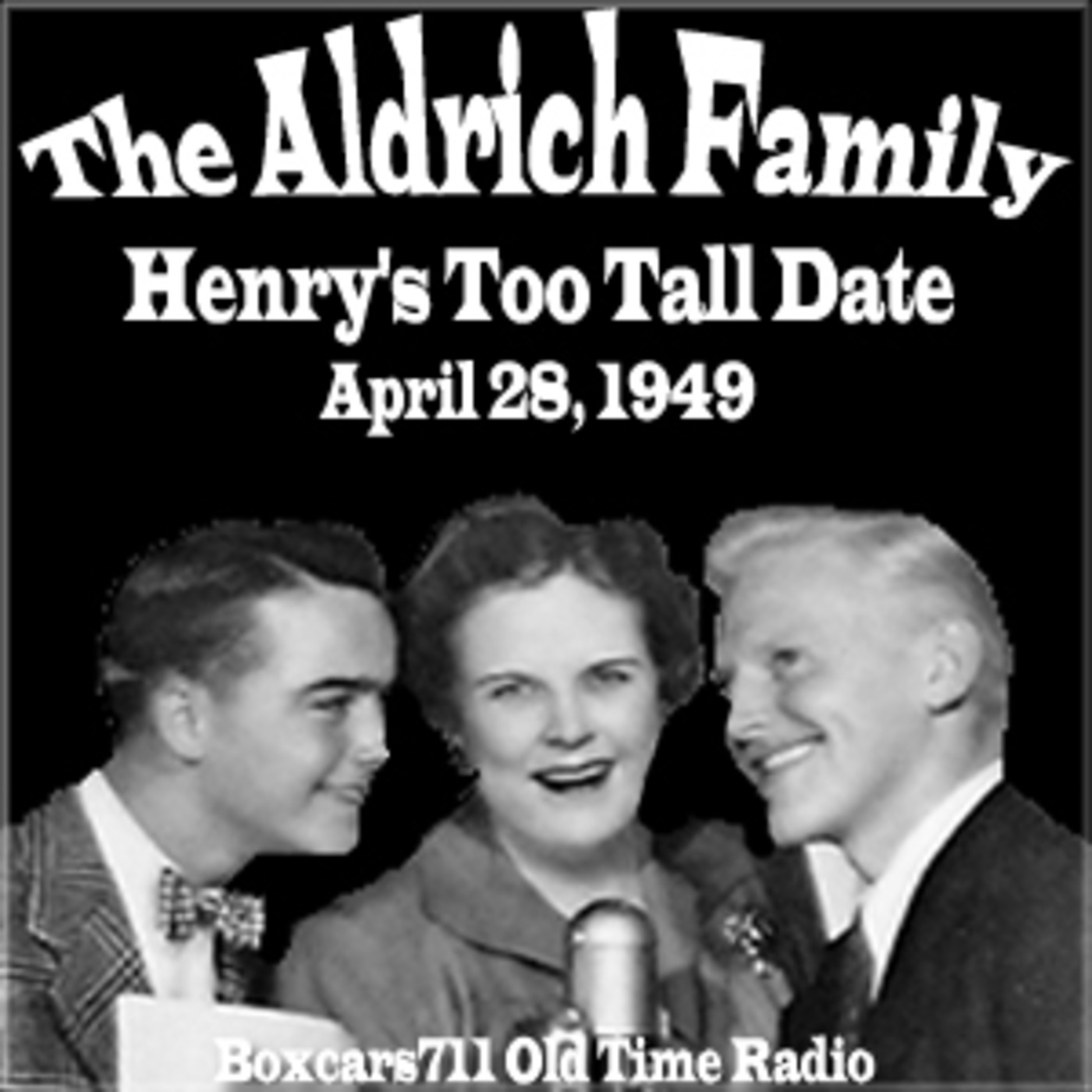 Henry's Too Tall Date (Aired April 28, 1949)
The Aldrich Family as a separate radio show was born as a summer replacement for Jack Benny in NBC's Sunday night lineup, July 2, 1939, and it stayed there until October 1, 1939, when it moved to Tuesday nights at 8 p.m., sponsored by General Foods's popular gelatin dessert Jell-O---which also sponsored Jack Benny at the time. The Aldriches ran in that slot from October 10, 1939 until May 28, 1940, moving to Thursdays, from July 4, 1940 until July 20, 1944. After a brief hiatus, the show moved to CBS, running on Fridays from September 1, 1944 until August 30, 1946 with sponsors Grape Nuts and Jell-O, before moving back to NBC from September 05, 1946 to June 28, 1951 on Thursdays and, then, its final run of September 21, 1952 to April 19, 1953 on Sundays.
THIS EPISODE:
April 28, 1949.
"Henry's Too Tall Date"
- NBC network. Sponsored by: Jell-O. Henry has a date with a girl...a very tall girl! Ezra Stone receives a plaque as, "The boy who typifies the nation's ideal teenaged donut dunker." If you listen carefully to the award as it's being read, you realize that not only is the achievement meaningless, but the giver of the award is a division of the program's sponsor (General Foods). Ezra Stone, Jackie Kelk, Dan Seymour (announcer), Clifford Goldsmith (creator), Frank Karloff (writer), Jack Miller (music), House Jameson, Katharine Raht, George Burns (teaser announcement at the end of the show), Gracie Allen (teaser announcement at the end of the show). 29:24.
Episode Notes From The Radio Gold Index.
3863 episodes available. A new episode about every 4 hours averaging 31 mins duration .