Manage episode 231665658 series 9607
By
Discovered by Player FM and our community — copyright is owned by the publisher, not Player FM, and audio streamed directly from their servers.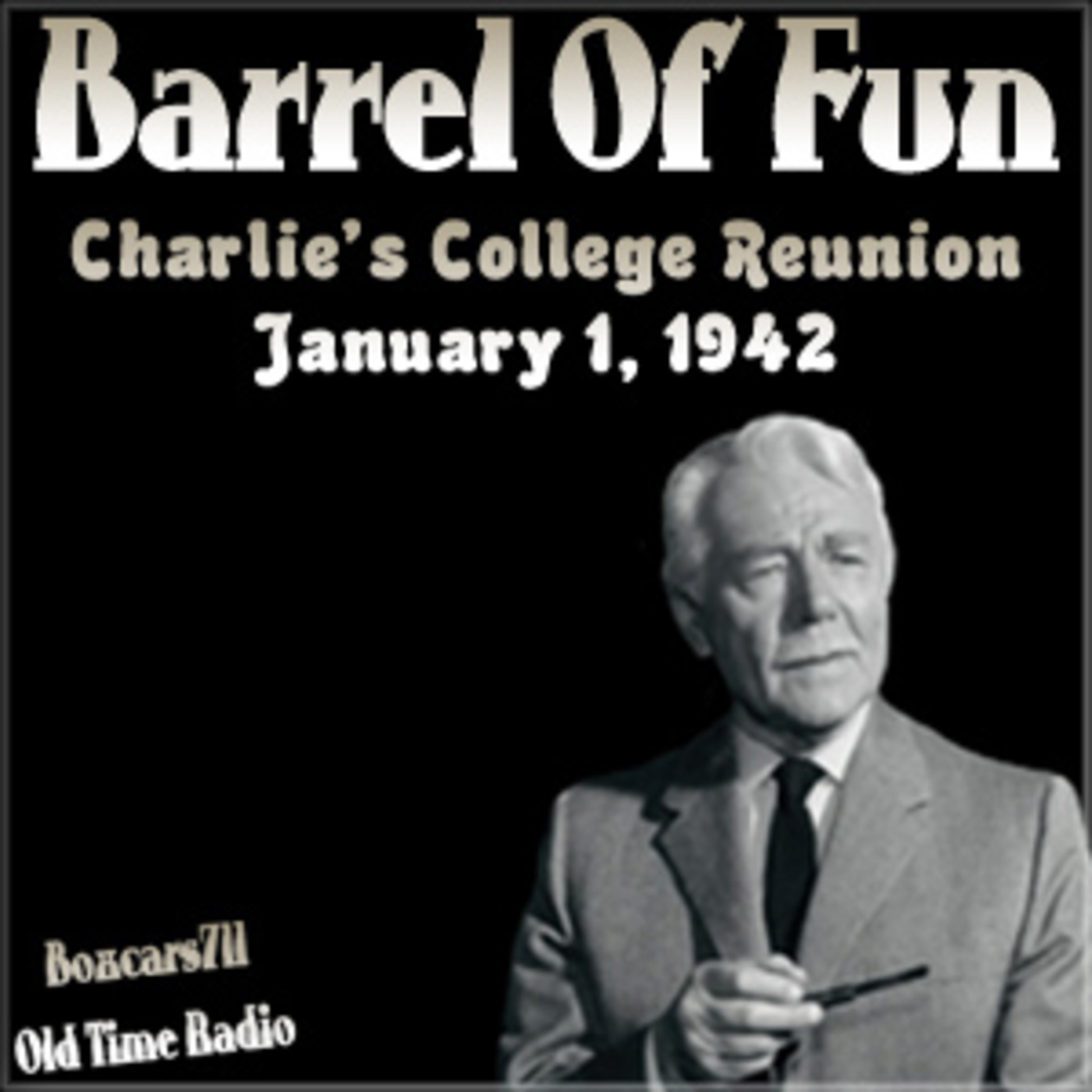 Charlie' s College Reunion (Aired January 1, 1942)
Barrel of Fun was a comedy musical that ran from 1941 to 1942 and stars Charlie Ruggles who is a comedian and quick wit who loves to make endless quips. Ruggles was so versatile, he could play infants to old men and he also had one of theose famous rubbery faces. Charlie Ruggles was a comic American actor. In a career spanning six decades, Ruggles appeared in close to 100 feature films. He was also the brother of director, producer, and silent actor Wesley Ruggles (1889–1972). From 1929, Ruggles appeared in talking pictures. His first was Gentleman of the Press in which he played a comic, alcoholic newspaper reporter.
THIS EPISODE:
January 1, 1942. Program #22.
"Charlie's College Reunion"
- Mutual network origination, syndicated. Music fill for local commercial insert. Charlie returns to his old alma mater for his twenty-fifth college reunion. The first tune is, "Until Tonight." Charles Ruggles, Benny Rubin, Verna Felton, Sara Berner, Jerry Hausner, Linda Ware, The Sportsmen, David Rose and His Orchestra, Art Gilmore (announcer). 29:45.
Episode Notes From The Radio Gold Index.
3825 episodes available. A new episode about every 4 hours averaging 30 mins duration .