Manage episode 231815506 series 9607
By
Discovered by Player FM and our community — copyright is owned by the publisher, not Player FM, and audio streamed directly from their servers.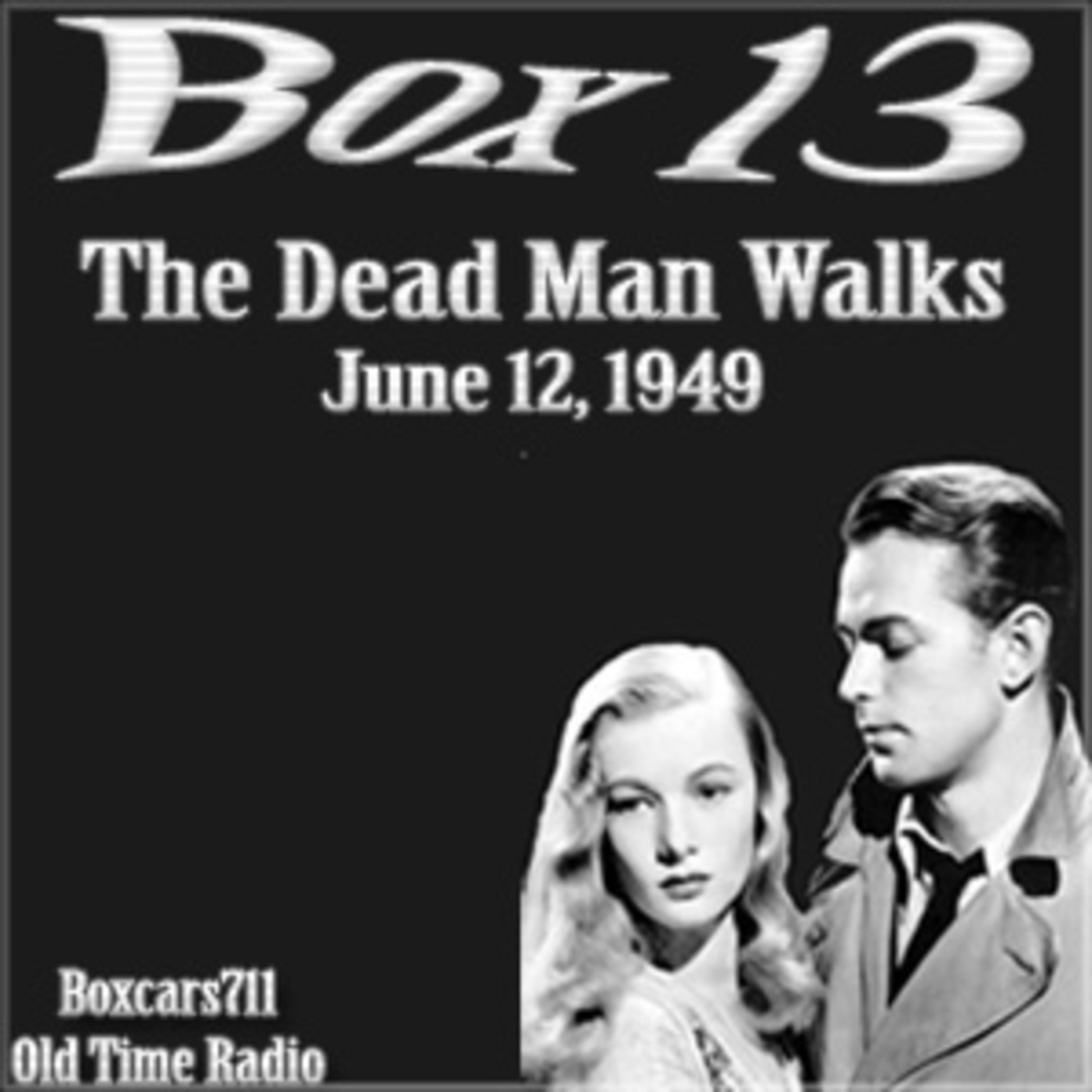 The Dead Man Walks (Aired June 12, 1949)
Dan Holiday was purportedly a successful fiction writer for the Star-Times news magazine who becomes disenchanted with the utter, mind-numbing routine of it. Dan Holiday opts out. He posts an ad reading "Go anywhere, Do anything, Write Box 13". This had become a pretty well-worked theme by 1948. Perhaps a bit too reminiscent of George Valentine's "Personal notice: Danger's my stock in trade. If the job's too tough for you to handle, you've got a job for me. George Valentine," from 1946's Let George Do It. The gimmick certainly made for an open-ended range of potential adventures for Box 13's protagonist. And it resulted in some pretty outrageous assignments in the course of Holiday's fifty-two adventures. But adventures they are, which perhaps sets this erstwhile detective genre program as more of an adventure genre.
Show Notes From The Old Time Radio Researcher's Group and The Digital Deli.
THIS EPISODE:
June 12, 1949. Program #43. Mayfair syndication.
"The Dead Man Walks"
. Commercials added locally. A man Dan sees dead at 2:15 is alive at 4:20! Who is S. Thomas? Alan Ladd, Edmond MacDonald, Richard Sanville (director), Rudy Schrager (composer, conductor), Russell Hughes (writer), Sylvia Picker, Vern Carstensen (production supervisor), William Conrad. 26:46.
3873 episodes available. A new episode about every 5 hours averaging 30 mins duration .