Manage episode 231752183 series 9607
By
Discovered by Player FM and our community — copyright is owned by the publisher, not Player FM, and audio streamed directly from their servers.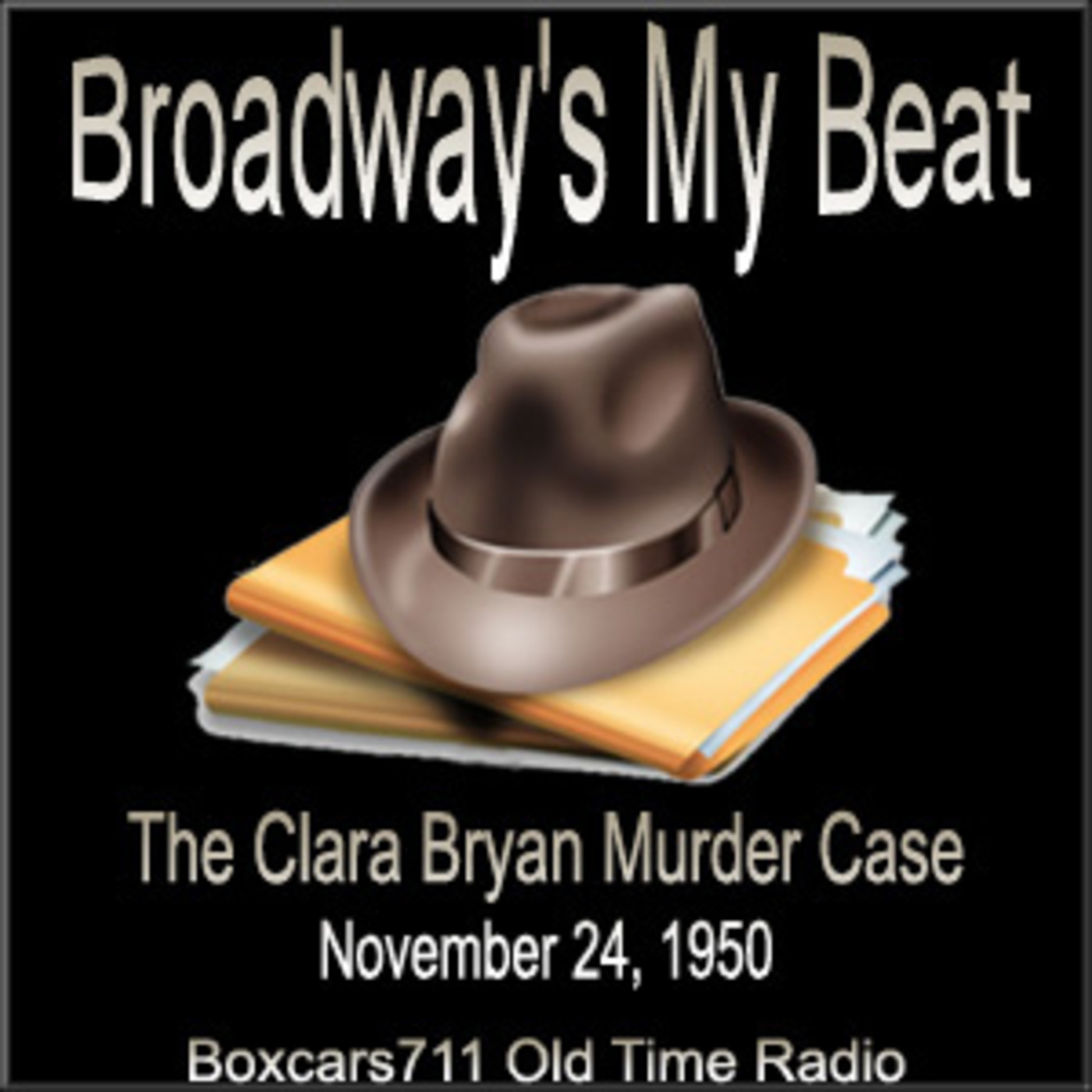 The Clara Bryan Murder Case (Aired November 24, 1950)
Beginning with the July 7, 1949 episode, the series was broadcast from Hollywood with producer Elliott Lewis directing a new cast in scripts by Morton Fine and David Friedkin. The opening theme of "I'll Take Manhattan" introduced Detective Danny Clover (now played by Larry Thor), a hardened New York City cop who worked homicide "from Times Square to Columbus Circle -- the gaudiest, the most violent, the lonesomest mile in the world." Danny Clover narrated the tales of the Great White Way to the accompaniment of music by Wilbur Hatch and Alexander Courage, and the recreation of Manhattan's aural tapestry required the talents of three sound effects technicians (David Light, Ralph Cummings, Ross Murray). Bill Anders was the show's announcer.
Show Notes From The Old Time Radio Researcher's Group.
THIS EPISODE:
November 24, 1950.
"The Clara Bryan Murder Case"
- CBS network origination, AFRTS rebroadcast. Mrs. Clara Bryan is missing. A Bowery bum is stabbed in a flop house. What's the connection? Elliott Lewis (producer, director), Alexander Courage (composer), Larry Thor, Charles Calvert, Jack Kruschen, Lou Merrill, Lillian Buyeff, Byron Kane. 28:50.
Episode Notes From The Radio Gold Index.
3870 episodes available. A new episode about every 5 hours averaging 30 mins duration .