Manage episode 231111621 series 9607
By
Discovered by Player FM and our community — copyright is owned by the publisher, not Player FM, and audio streamed directly from their servers.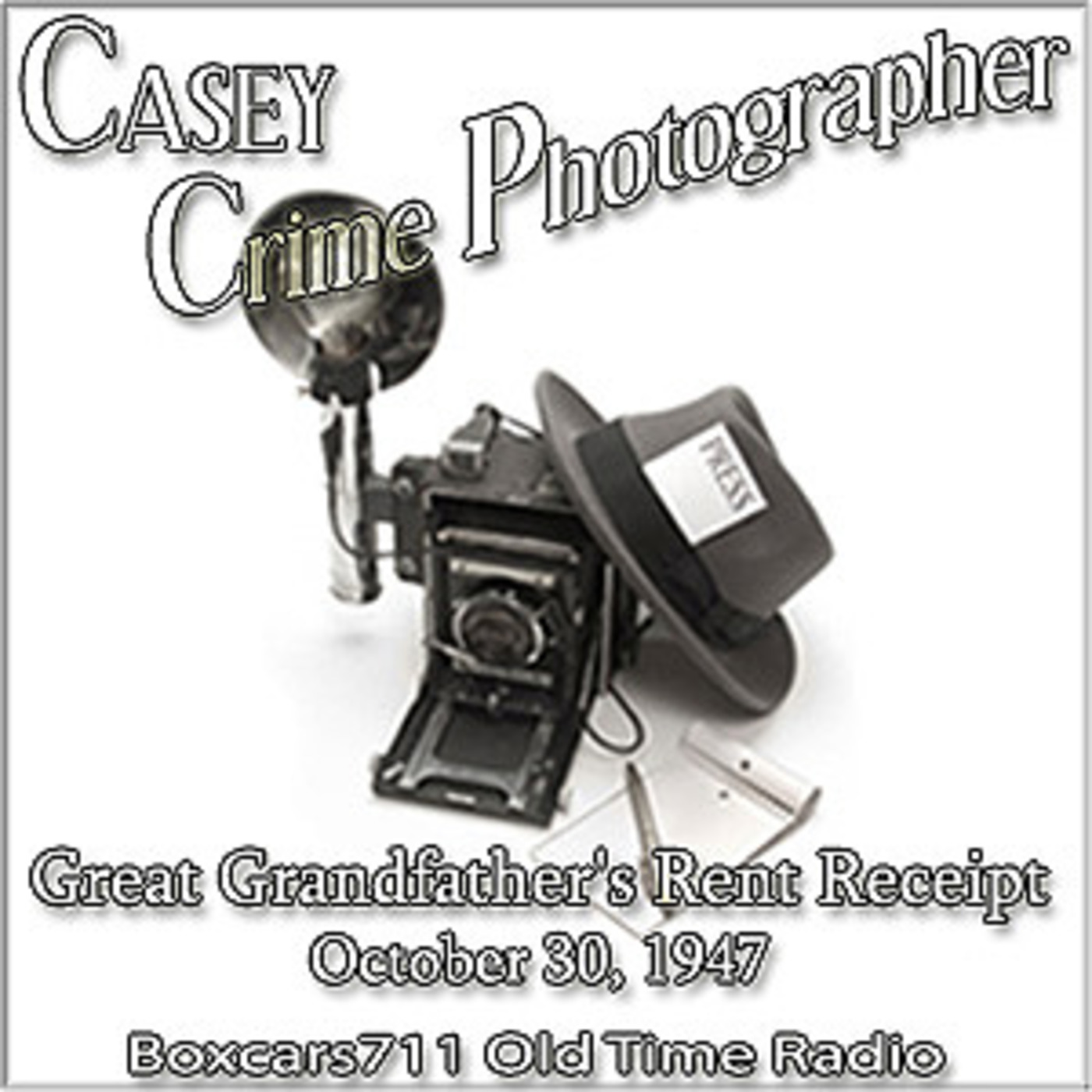 Great Grandfather's Rent Receipt (Aired October 30, 1947)
Casey, Crime Photographer, known by a variety of titles on radio (aka Crime Photographer, Flashgun Casey, Casey, Press Photographer) was a media franchise from the 1930s to the 1960s. The character was the creation of novelist George Harmon Coxe. Casey was featured in the pulp magazine, Black Mask, novels, comic books, radio, film, television and legitimate theatre. Jack "Flashgun" Casey, was a crime photographer for the newspaper The Morning Express. With the help of reporter Ann Williams (best remembered portrayed by Jan Miner, Palmolive's "Madge"), he solved crimes and recounted his stories to friends at the Blue Note, their favorite tavern and jazz club where the Archie Bleyer Orchestra and the Teddy Wilson Trio were featured. Begun as over 20 popular short stories in Black Mask, there were films and novels before the stories were brought to radio under various names. The series aired on CBS. The radio show was sustained by the network when a sponsor could not be found. Sponsors of the show include Anchor Hocking, Toni home permanents, Toni Shampoo and Philip Morris.
THIS EPISODE:
October 30, 1947. CBS network.
"Great Grandfather's Rent Receipt"
. Sponsored by: Anchor Hocking Glass. The story of Casey's great grandfather Patrick, back in the old country of one hundred years ago, is told in flashback. A devil of a good story! Alonzo Deen Cole (writer), Archie Bleyer (music), Herman Chittison (piano), Jan Miner, John Dietz (director), John Gibson, Karl Swenson, Kathy MacGregor, Staats Cotsworth, Tony Marvin (announcer), George Harmon Coxe (creator). 29:57.
Episode Notes From The Radio Gold Index.
3825 episodes available. A new episode about every 4 hours averaging 30 mins duration .