Manage episode 225716053 series 9607
By
Discovered by Player FM and our community — copyright is owned by the publisher, not Player FM, and audio streamed directly from their servers.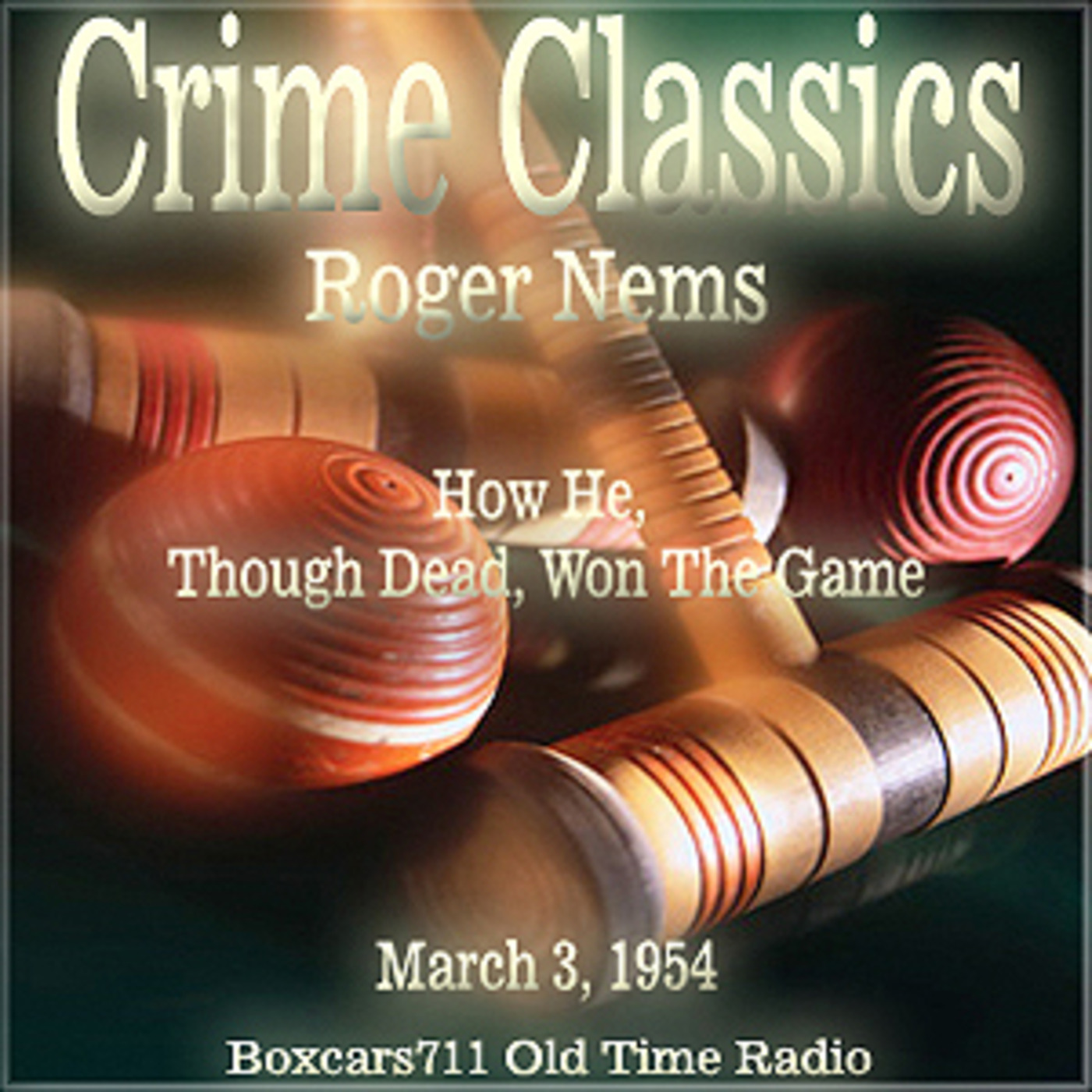 Roger Nems (Aired March 3, 1954)
Crime Classics was a U. S. radio docudrama which aired over CBS from June 15, 1953 to June 30, 1954. Created, produced, and directed by radio actor/director Elliott Lewis, the program was basically a historical true crime series, examining crimes, and especially murders, from the past. It grew out of Lewis's personal interest in famous murder cases, and took a documentary-like approach to the subject, carefully recreating the facts, personages, and feel of the time period. Comparatively little dramatic license was taken with the facts and events, but the tragedy was leavened with humor, expressed largely through the narration.
THIS EPISODE:
March 3, 1954. CBS network origination, AFRS rebroadcast.
"Roger Nems: How He, Though Dead, Won The Game"
. A well written murder story set during the reign of Charles II. Excellent early 18th Century music arranged and played beautifully by Bernard Herrmann. Lou Merrill (host), Elliott Lewis (producer, director), Bernard Herrmann (arranger, conductor), Morton Fine (writer), David Friedkin (writer), Charles Addison (composer), Ben Wright, Alistair Duncan, Betty Harford, Ellen Morgan, Gary Montgomery, Bob Lemond (announcer), Richard Peel. 27:27.
Episode Notes From The Radio Gold Index.
3420 episodes available. A new episode about every 5 hours averaging 30 mins duration .