Manage episode 231211681 series 9607
By
Discovered by Player FM and our community — copyright is owned by the publisher, not Player FM, and audio streamed directly from their servers.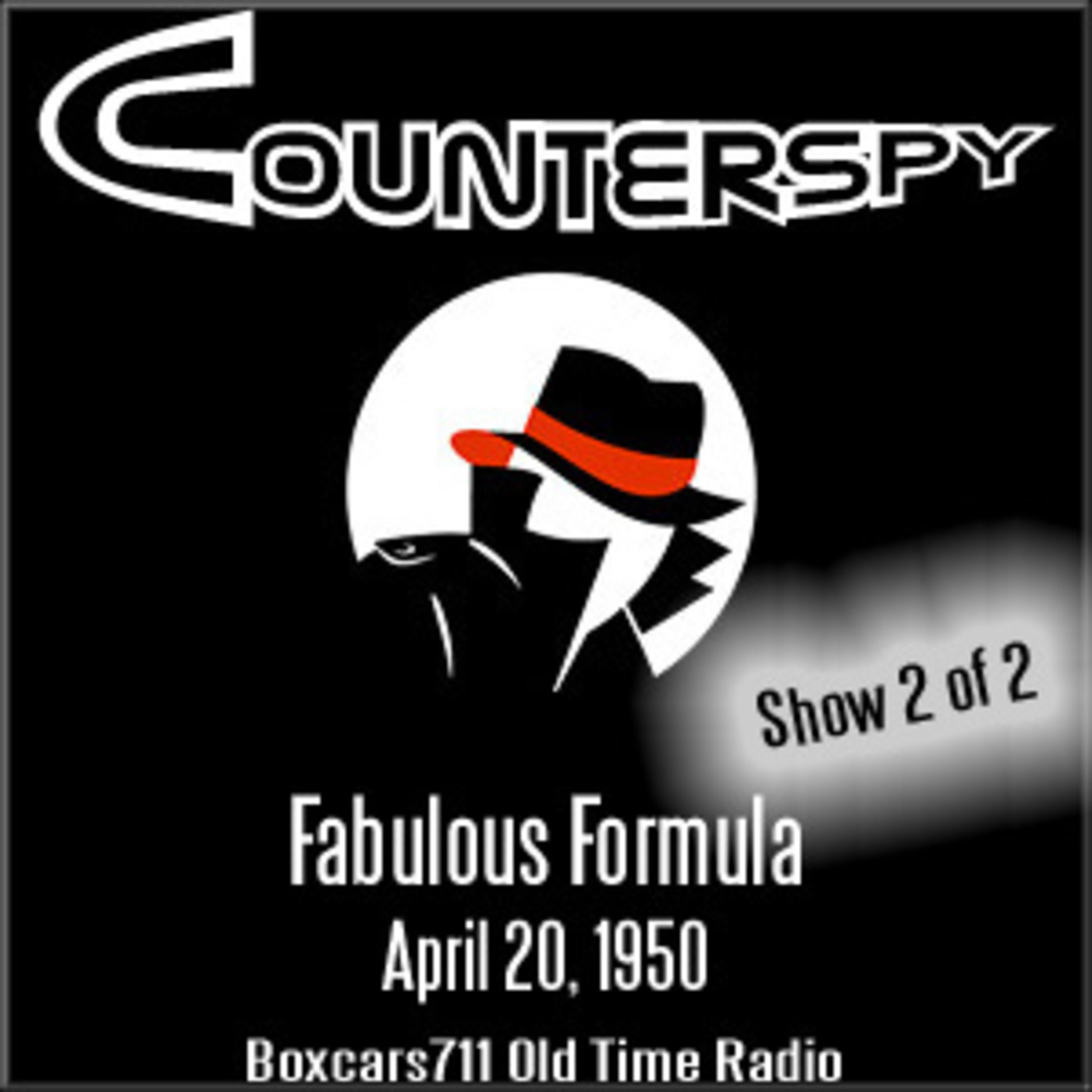 The Fabulous Formula Pt. 2 of 2 (Aired April 20, 1950)
MacLaughlin's versatility, predominantly in action and straight dramatic roles, made him an ideal candidate among the twenty or so actors who auditioned for the part. The selection proved a prudent one for both Lord and MacLaughlin. MacLaughlin portrayed David Harding, the ostensible head of the 'United States Counterspies' unit of the federal government. As the Chief Counterspy for the imaginary agency, all reports of suspicious espionage activity were funneled to him, providing the wealth of plots and intrigues which kept the series fresh for some 500+ scripts throughout its run. David Harding's right hand in the series was Harry Peters, a special agent for the unit, portrayed by durable character actor, Mandel Kramer, later famous over Radio for his stint as Johnny Dollar of Yours Truly, Johnny Dollar.
Show Notes From The Digital Deli.
THIS EPISODE:
April 20, 1950. ABC network.
"The Case Of The Fabulous Formula" Part 2"
. Sponsored by: Pepsi Cola. A woman with the secret formula leaves a trail of death across the country in her efforts to escape. A cobra "charms" her into surrender. Don MacLaughlin, Mandel Kramer, Jesse Crawford (organ), Jay Jackson (announcer), Marx B. Loeb (director), Edward Adamson (writer), Phillips H. Lord (producer). 29:07.
Episode Notes From The Radio Gold Index.
3872 episodes available. A new episode about every 5 hours averaging 30 mins duration .