Manage episode 231714891 series 9607
By
Discovered by Player FM and our community — copyright is owned by the publisher, not Player FM, and audio streamed directly from their servers.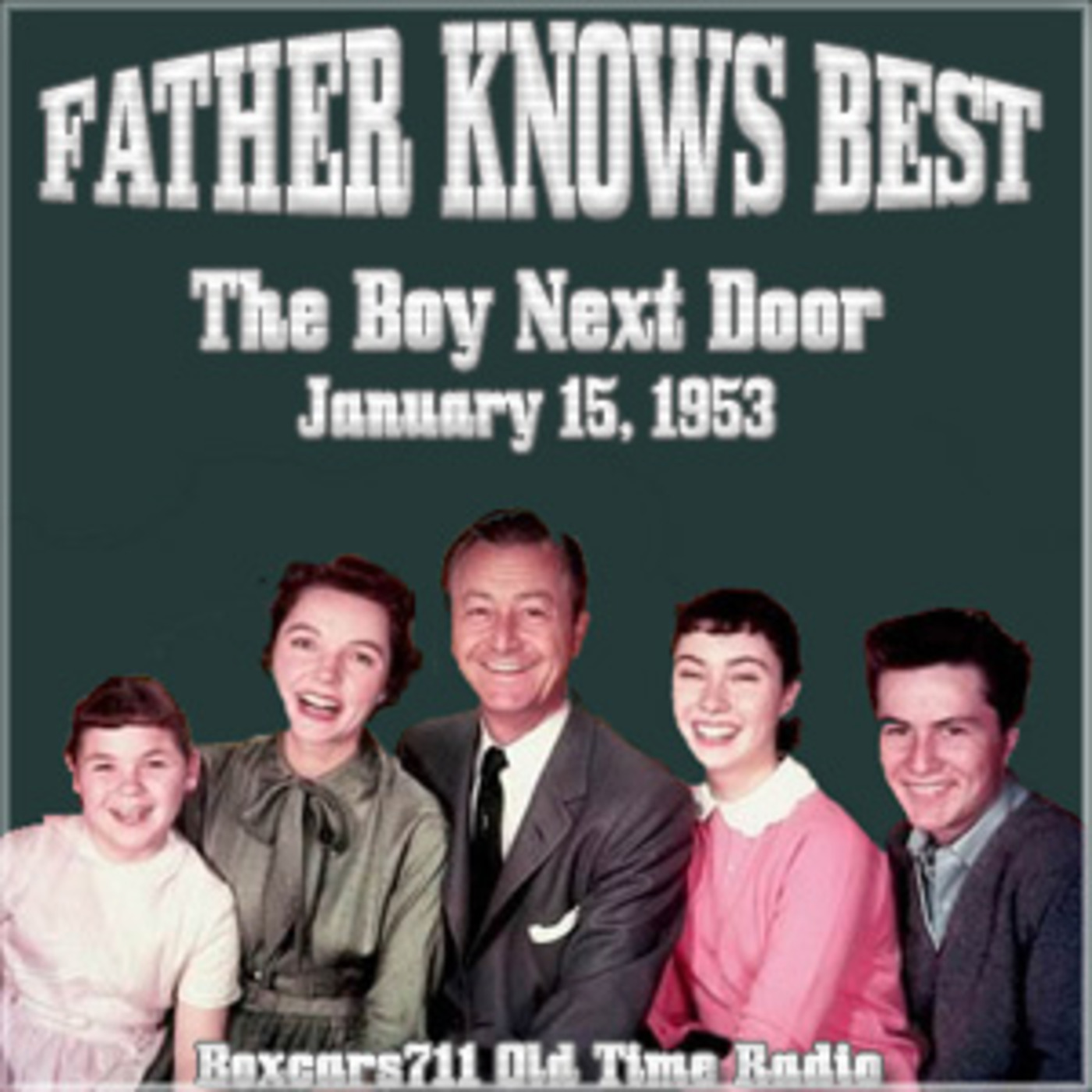 The Boy Next Door (Aired January 15, 1953)
Father Knows Best, a family comedy of the 1950s, is perhaps more important for what it has come to represent than for what it actually was. In essence, the series was one of a slew of middle-class family sitcoms in which moms were moms, kids were kids, and fathers knew best. Today, many critics view it, at best, as high camp fun, and, at worst, as part of what critic David Marc once labeled the "Aryan melodramas" of the 1950s and 1960s. The brainchild of series star Robert Young, who played insurance salesman Jim Anderson, and producer Eugene B. Rodney, Father Knows Best first debuted as a radio sitcom in 1949.The series began August 25, 1949, on NBC Radio. Set in the Midwest, it starred Robert Young as General Insurance agent Jim Anderson. His wife Margaret was first portrayed by June Whitley and later by Jean Vander Pyl. The Anderson children were Betty (Rhoda Williams), Bud (Ted Donaldson) and Kathy (Norma Jean Nillson). Others in the cast were Eleanor Audley, Herb Vigran and Sam Edwards. Sponsored through most of its run by General Foods, the series was heard Thursday evenings on NBC until March 25, 1954.
3863 episodes available. A new episode about every 4 hours averaging 31 mins duration .