Manage episode 231292203 series 9607
By
Discovered by Player FM and our community — copyright is owned by the publisher, not Player FM, and audio streamed directly from their servers.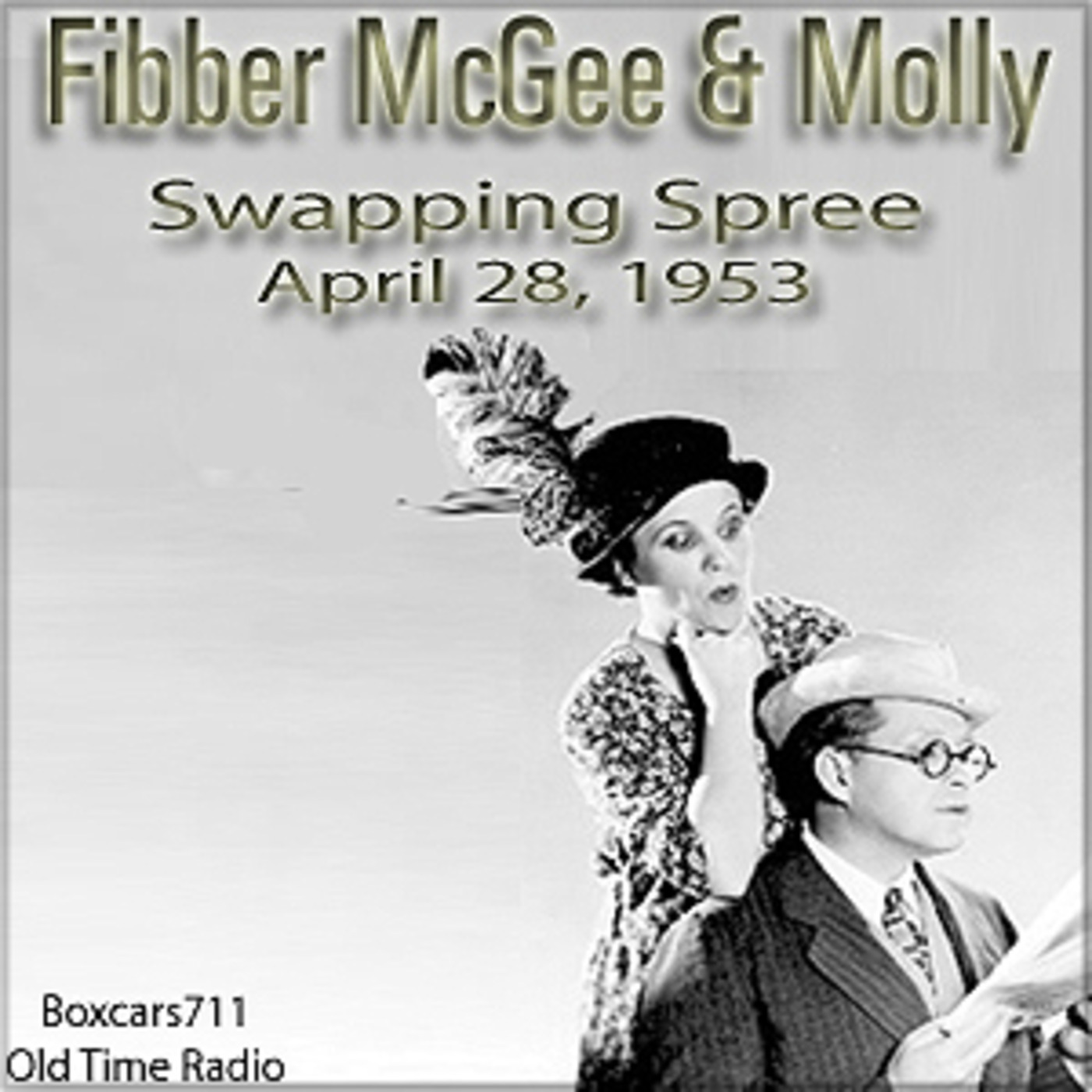 Swapping Spree (Aired April 28, 1953)
Fibber McGee and Molly was a popular radio show during the era of classic, old-time radio. It was one of the longest-running comedies in the history of classic radio in the United States. The series premiered on NBC in 1935 and remained popular until its demise in 1959, long after radio had ceased to be the dominant form of entertainment in American popular culture. James "Jim" Jordan (16 November 1896–1 April 1988) and Marian Driscoll (15 April 1898–7 April 1961), were natives of Peoria, Illinois who met in church and married in 1918. The genesis of Fibber McGee and Molly occurred when the small-time husband-and-wife vaudevillians began their third year as Chicago-area radio performers. Two of the shows they did for station WENR beginning in 1927, both written by Harry Lawrence, bore traces of what was to come and rank as one of the earliest forms of situation comedy. In their Luke and Mirandy farm-report program, Jim played a farmer who was given to tall tales and face-saving lies for comic effect. In a weekly comedy, The Smith Family, Marian's character was an Irish wife of an American police officer.
THIS EPISODE:
April 28, 1953.
" Swapping Spree"
- NBC network. Sponsored by: Reynolds Aluminum. McGee goes on a swapping spree, starting with his own Moosehead! Arthur Q. Bryan, Bill Thompson, Billy Mills and His Orchestra, Cliff Arquette, Elvia Allman, Harlow Wilcox, Jack Kruschen, Jim Jordan, Keith Fowler (writer), Marian Jordan, Mary Jane Croft, Max Hutto (director), Phil Leslie (writer), Richard LeGrand, The King's Men. 29:39.
Episode Notes From The Radio Gold Index.
3869 episodes available. A new episode about every 5 hours averaging 30 mins duration .