Manage episode 231378201 series 9607
By
Discovered by Player FM and our community — copyright is owned by the publisher, not Player FM, and audio streamed directly from their servers.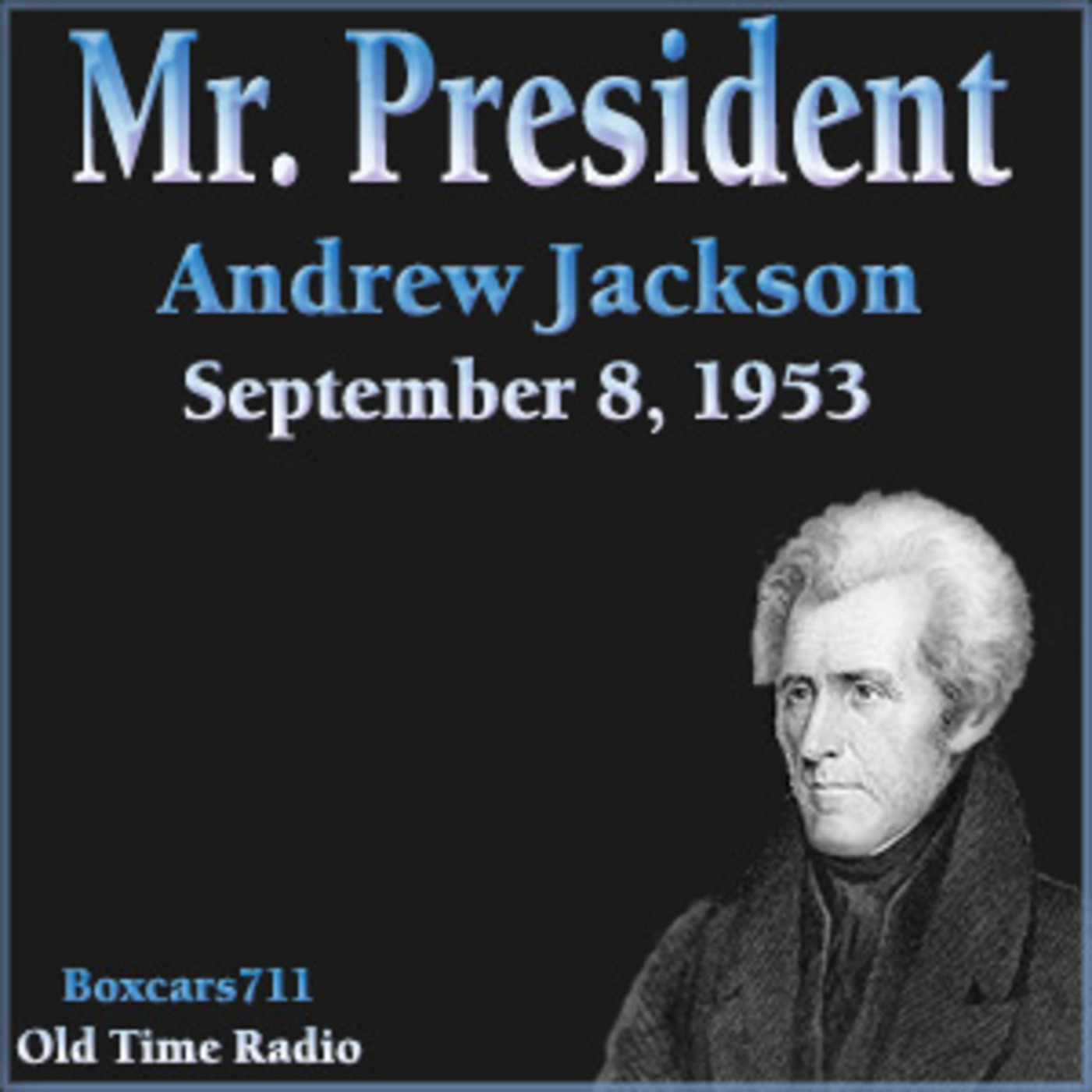 Mr. President - Andrew Jackson (Aired September 8, 1953)
Mr. President ran on the ABC Radio Network from June of 1947 until September of 1953 and starred Edward Arnold and Betty Lou Gerson. Each week, Arnold would play the part of a different President of the United States in historical dramas based on real events - some familiar, many little-known and largely untold. The unique aspect of the show was that the identity of the President being portrayed would not be revealed until the end of the program - a guessing game that often challenged the most fervent and knowledgeable students of American history.
THIS EPISODE:
September 8, 1953.
"Andrew Jackson"
(March 15, 1767 – June 8, 1845) was the 7th President of the United States (1829–1837). He was also military governor of Florida (1821), commander of the American forces at the Battle of New Orleans (1815), and the eponym of the era of Jacksonian democracy. He was a polarizing figure who dominated American politics in the 1820s and 1830s. His political ambition combined with the masses of people shaped the modern Democratic Party. Nicknamed "Old Hickory" because he was renowned for his toughness, Jackson was the first President primarily associated with the frontier, as he based his career in Tennessee.29:40.
3872 episodes available. A new episode about every 5 hours averaging 30 mins duration .