Manage episode 231403198 series 9607
By
Discovered by Player FM and our community — copyright is owned by the publisher, not Player FM, and audio streamed directly from their servers.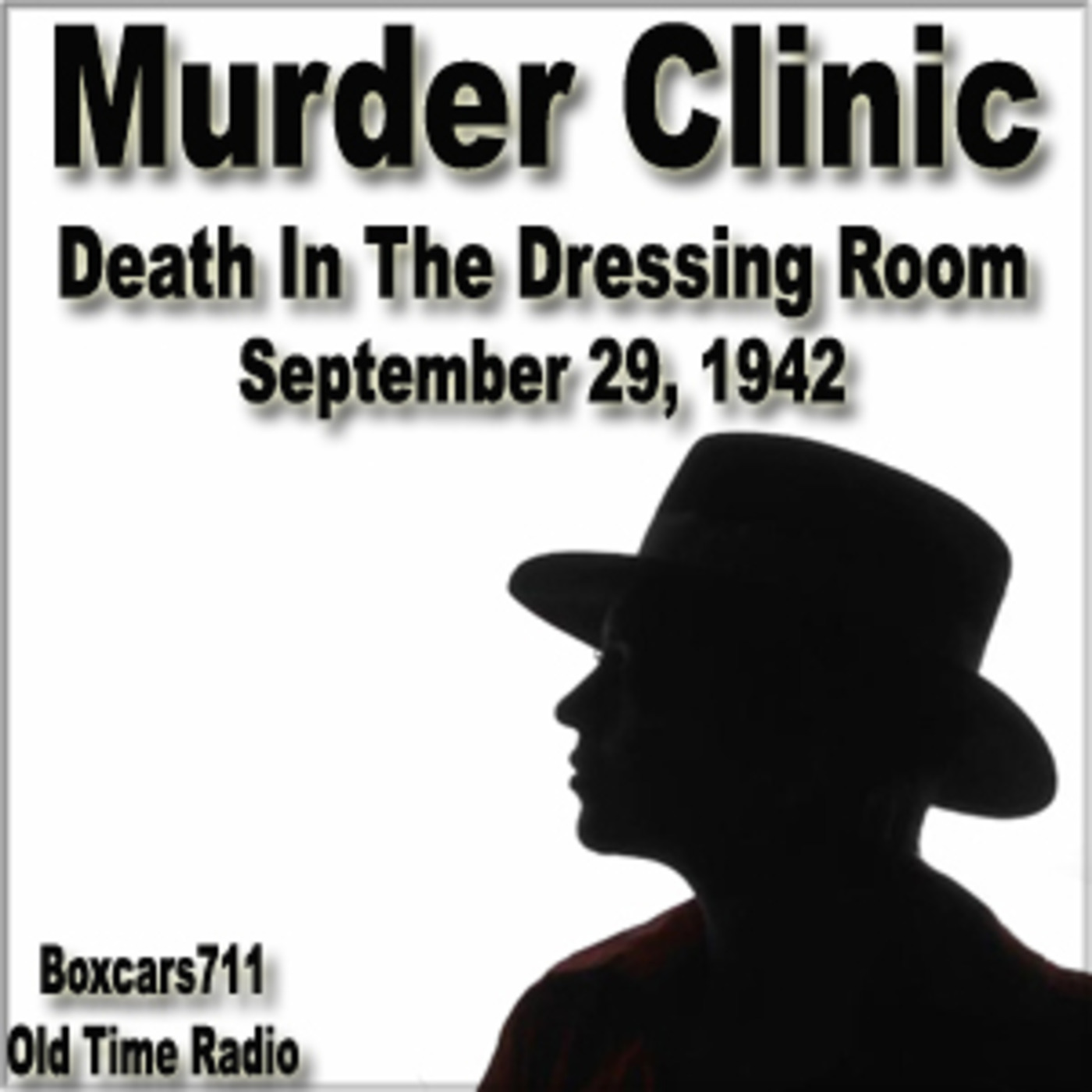 Death In The Dressing Room (Aired September 29, 1942)
Murder Clinic, the WOR-Mutual series which brought you each week one exciting case; one member from the special branch of the worldâs great detectives. Each week on Murder Clinic another detective story from another well-known mystery writer was adapted for broadcast. Fans of the so-called Golden Age of Detection should certainly sit up and take notice at the veritable cornucopia of delights that were heard during the year and a few months that the program was on the air. Every week another story by an author such as Edgar Wallace, Ngaio Marsh, Carter Dickson (John Dickson Carr), Agatha Christie, Margery Allingham, G. K. Chesterton, Jacques Futrelle, Stuart Palmer.
THIS EPISODE:
September 29, 1942. Mutual network.
"Death In The Dressing Room"
. Sustaining. A series dealing with the exploits of famous detectives. The program is interrupted for an air-raid alert test. Sir Henry M. Merryvale of Scotland Yard solves a murder at the Orient Club. Francine Rapport is found knifed to death, while she is doing a Javanese Temple dance on stage! Alvin Flanagan (director), Frank Knight (announcer), John A. Bassett (adaptor), Lee Wright (adaptor), Ralph Barnhart (composer), Robert Stanley (conductor), Roland Winters. 28:09.
Episode Notes From The Radio Gold Index.
3825 episodes available. A new episode about every 4 hours averaging 30 mins duration .