Manage episode 231735921 series 9607
By
Discovered by Player FM and our community — copyright is owned by the publisher, not Player FM, and audio streamed directly from their servers.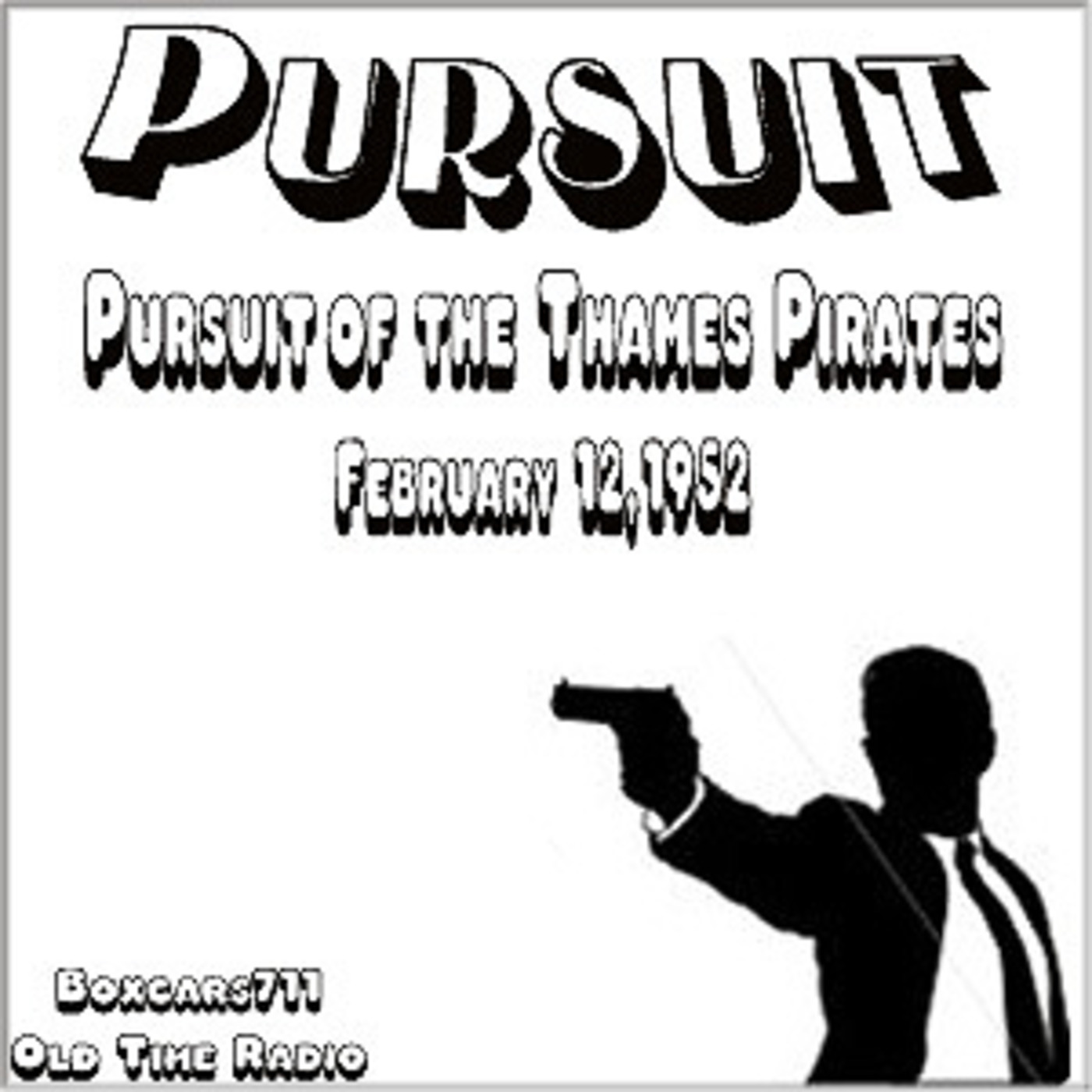 Pursuit - (Inspector Peter Black) - Pursuit Of The Thames Pirates (Aired February 12, 1952)
PURSUIT (CBS 1949 - 1952) was a detective series that presented the cases of the fictional Scotland Yard Inspector Peter Black. (The leading character was called Inspector Harvey in the audition show and the first episode.) The Inspector was a dedicated policeman, a man hunter, who once on the case, would not rest until the wrongdoer was brought to justice. Black was assisted in cases by Sgt. Moffet. The series was unusual in that it featured dual narration. Starting in the Spring of 1950, Bill Johnstone provided the opening and closing narrations and sometimes, bridges between commercials. Inspector Black furnished the change of scenes and overall case narrations.
Show Notes From Times Past.
THIS EPISODE:
February 12, 1952. CBS network origination, AFRTS rebroadcast.
"Pursuit Of The Thames Pirates"
. Inspector Black takes to the river in pursuit of a gang of river pirates. Ben Wright, Raymond Lawrence, Elliott Lewis (producer, director), Eddie Dunstedter (composer, organist), Antony Ellis (writer), Joseph Kearns, Mary Jane Croft, Dan O'Herlihy, Lou Krugman, Tudor Owen, William Johnstone, Charles Davis. 28:37.
Episode Notes From The Radio Gold Index.
3876 episodes available. A new episode about every 5 hours averaging 29 mins duration .