Manage episode 231847724 series 9607
By
Discovered by Player FM and our community — copyright is owned by the publisher, not Player FM, and audio streamed directly from their servers.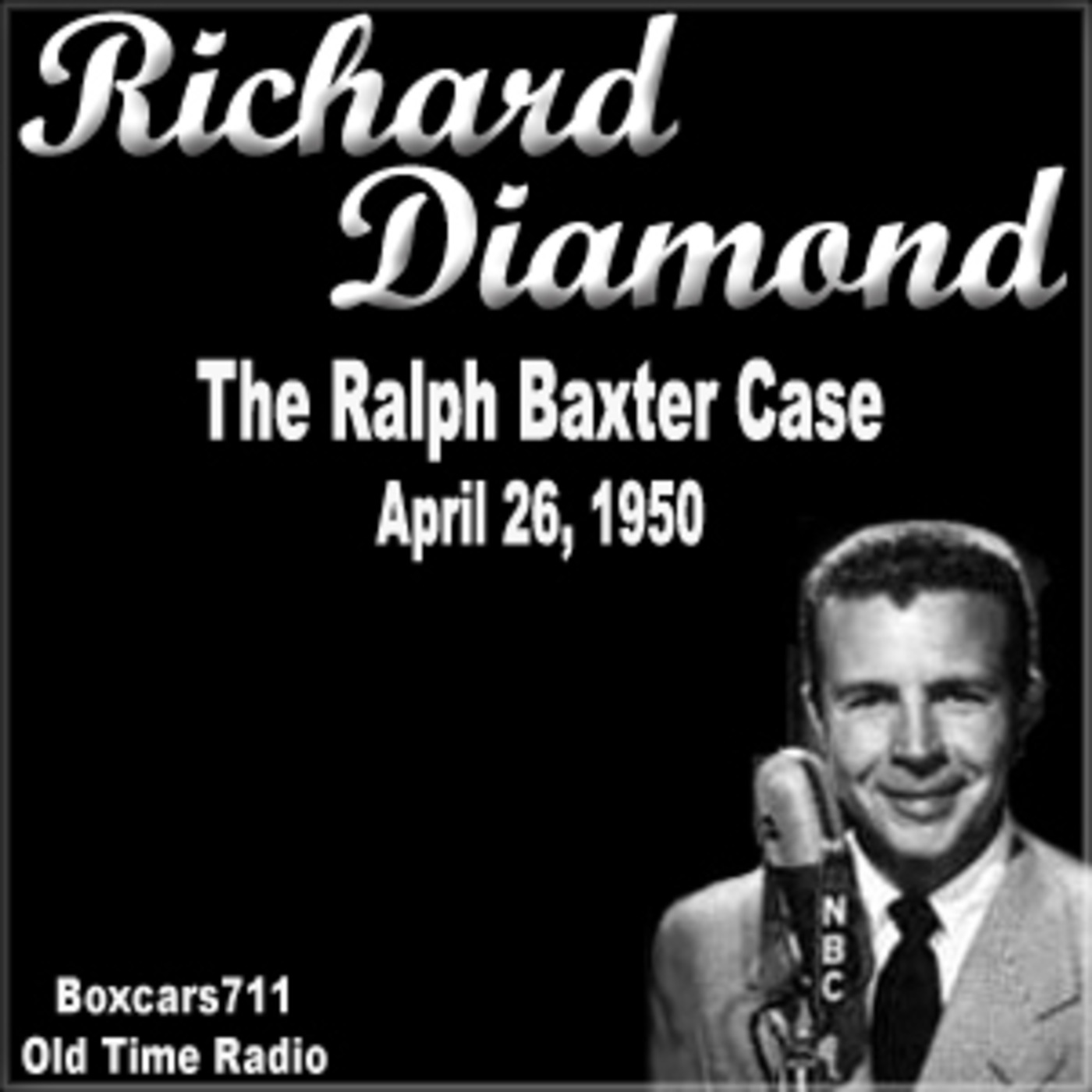 The Ralph Baxter Case (Aired April 26, 1950)
Richard Diamond, Private Detective was a radio show starring Dick Powell which aired from 1949 to 1953, first on NBC, then ABC and finally on CBS. The title character was a rather light-hearted detective who often ended the episodes singing to his girlfriend, Helen. The television series was produced by Powell's company, Four Star Television, and that series ran for 3 years from 1957 to 1960. On TV, David Janssen played the hard boiled private eye and his secretary renamed "Sam", was only ever shown on camera from the waist down, most assurardidly to display her beautiful legs. It was later leared that the legs belonged to Mary Tyler Moore. Original music by Frank DeVol and pete rugolo and later by richard shores. Good scripts, a solid cast and Powell's exceptional talent made a good time 30 minute program that was quite popular during that Golden Age of Radio. So Let's sit back now, relax and enjoy this truly otr radio classic.,…, Dick powell as Richard Diamond.., Private Detective.
THIS EPISODE:
April 26, 1950.
"The Ralph Baxter Case"
- NBC network. Sustaining. Jean Lawrence's body is found floating off Pier 14. A prison break by Ralph Baxter seems to be behind it. Dick Powell sings, "If I Knew You Were Coming I'd Have Baked A Cake" after solving the case. "Sergeant Andre Clume" replaces Otis! One of the actresses receiving credit at the end of the program is Virginia Gregg (billed as "Virginia Del Valle"). The last program of the series until June 14, 1950. Dick Powell, Virginia Gregg, Ed Begley, Wilms Herbert, Jack Johnstone (director), Bill Forman, Blake Edwards (writer), Edward King (announcer), Frank Worth (music director). 29:28.
Episode Notes From The Radio Gold Index.
3873 episodes available. A new episode about every 5 hours averaging 30 mins duration .