Manage episode 231352664 series 9607
By
Discovered by Player FM and our community — copyright is owned by the publisher, not Player FM, and audio streamed directly from their servers.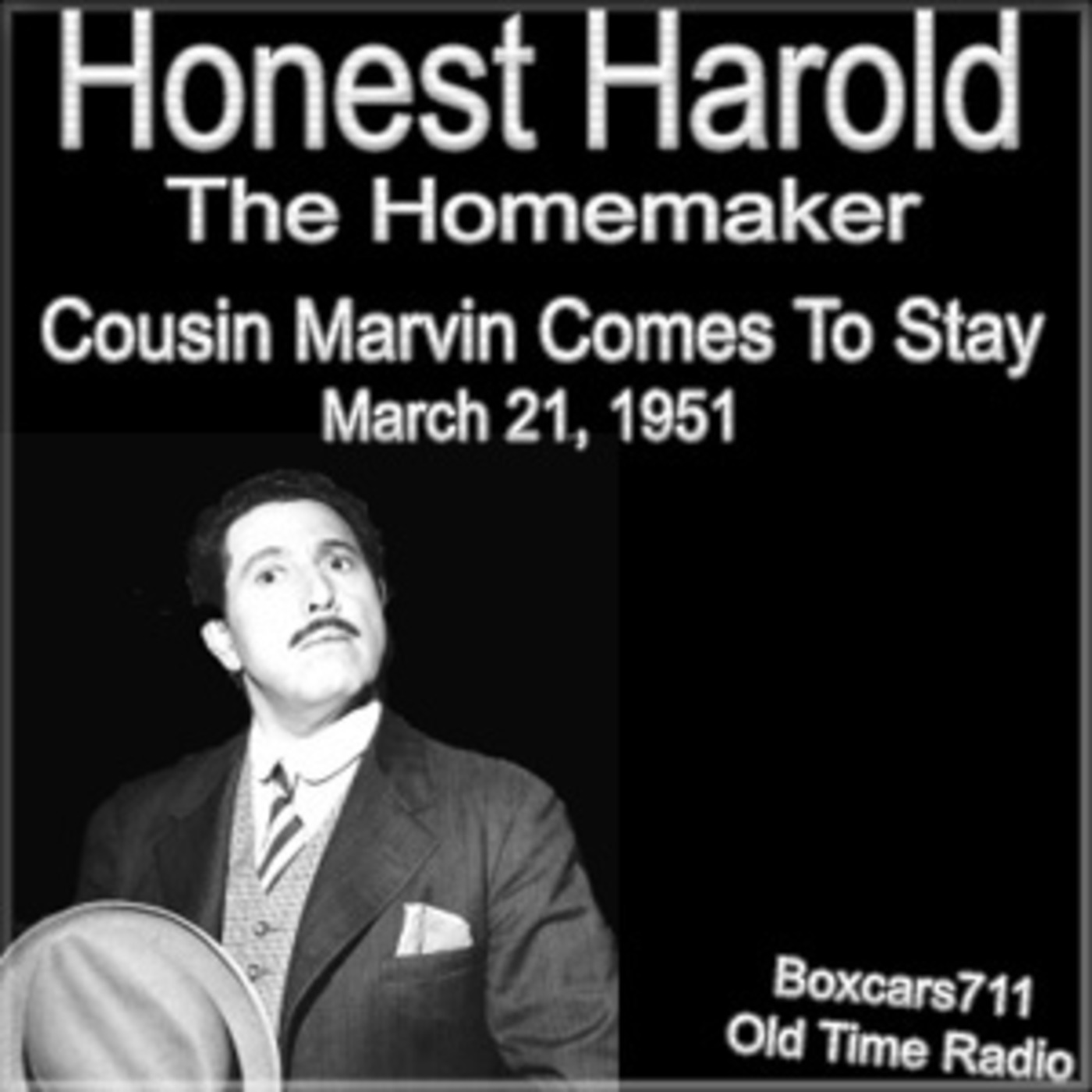 Cousin Marvin Comes To Stay (Aired March 21, 1951)
The series lasted only one season. The regular cast consisted of Harold Peary, Gloria Holiday, Peary's wife, who played Gloria, Joseph Kearns as Old Doc 'Yak Yak' Yancy, Mary Jane Croft and Parley Baer. The announcer was Bob Lamond. The series was directed by Norman MacDonnell. Writers for the series were Harold Peary, Bill Danch, Jack Robinson and Gene Stone. Music was by Jack Meakin. The last show aired on June 13, 1951. The director of the show was Norm MacDonnell, who went on to create perhaps the greatest old time radio show - Gunsmoke, and another western, Fort Laramie. Of course, Norm was a sold radio veteran who certainly had a flare for directing comedy, so he and Peary, together with an excellent cast, made The Harold Peary Show just about as good a show as it could be.
THIS EPISODE:
March 21, 1951.
"Cousin Marvin Comes To Stay"
- CBS network. Sustaining. Cousin Natalie visits, along with little Marvin, a perfect monster. Harold takes little Marvin camping. Harold Peary sings, "My Mother's Eyes." Governor (California) Earl Warren appears on the program to congratulate Harold Peary on his ten-thousandth broadcast. Harold Peary, Jane Morgan, Joseph Kearns, Gloria Holiday, Parley Baer, Shirley Mitchell, Lynn Allen, Don Baker (announcer), Gene Stone (writer), Jack Robinson (writer), Jack Meakin (composer, conductor), Norman Macdonnell (director), Earl Warren, Butch Cavell. 29:30.
Episode Notes From The Radio Gold Index.
3825 episodes available. A new episode about every 4 hours averaging 30 mins duration .