Manage episode 231590679 series 9607
By
Discovered by Player FM and our community — copyright is owned by the publisher, not Player FM, and audio streamed directly from their servers.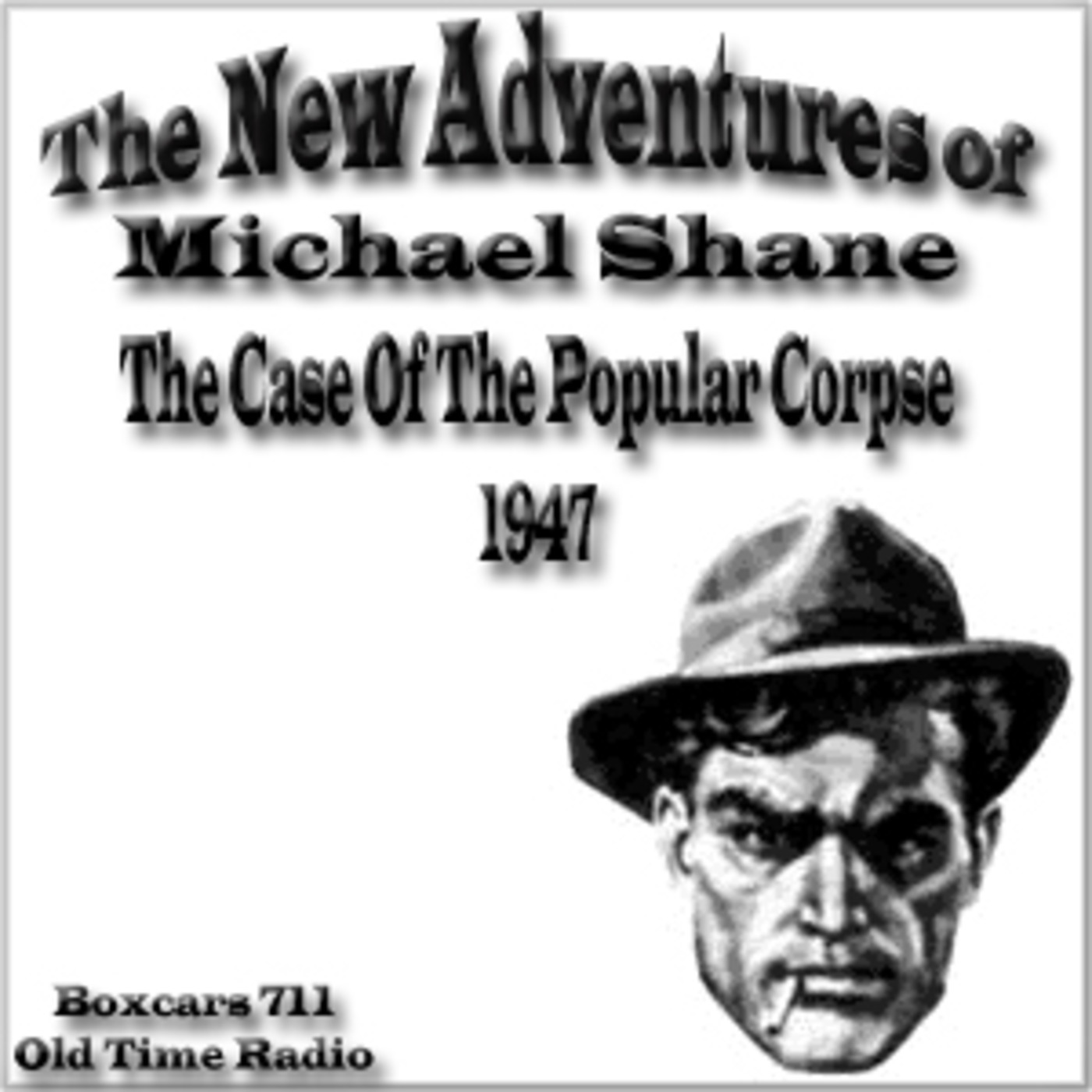 The Case Of The Popular Corpse (1947) The Exact Date Is Unknown.
The feel of Michael Shayne over the years most noticeably evolved over Radio. Wally Maher's portrayal of Michael Shayne was not only the first over Radio, and the longest-running over Radio, but it was also the most fully developed over Radio. Aided by Cathy Lewis in her role of feisty bright Phyllis Knight, as well as by Joe Forte as Lieutenant Farraday, the family nature of the growing radio ensemble over the years put far more flesh on the bones of Brett Halliday's character than any other characterization that succeeded it. Maher's characterization of Shayne was so successful that for the remainder of Maher's career he actively kneaded Shayne's basic attributes into virtually every other detective or crime drama genre character Maher appeared in until his untimely death in 1951.
Show Notes From The Digital Deli.
THIS EPISODE:
1947. Program #15. Broadcaster's Guild syndication.
"The Case Of The Popular Corpse"
. Commercials added locally. Shayne is hired to find a rich heiress. An hour later, a mysterious man hires Shayne to find the same girl. The date is approximate. Jeff Chandler, Don W. Sharp (producer), William P. Rousseau (director, host), Brett Halliday (creator), Robert Ryf (writer), John Duffy (composer, conductor). 26:19
Episode Notes From The Radio Gold Index.
3825 episodes available. A new episode about every 4 hours averaging 30 mins duration .