Manage episode 231072978 series 9607
By
Discovered by Player FM and our community — copyright is owned by the publisher, not Player FM, and audio streamed directly from their servers.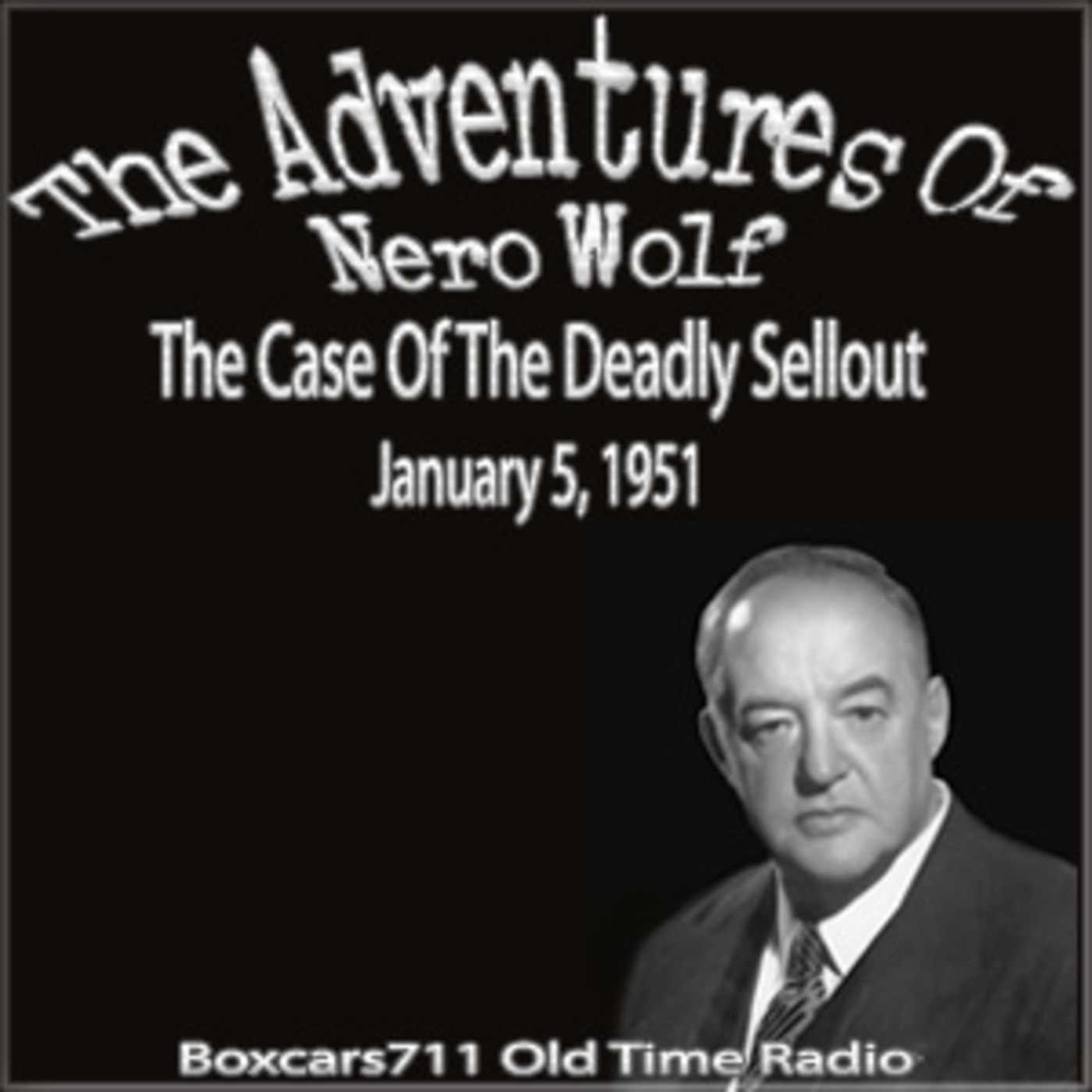 The Case Of The Deadly Sell-Out (01-05-51)
Nero Wolf is a fictional detective created by American author Rex Stout in the 1930s and featured in dozens of novels and novellas.In the stories, Wolfe is one of the most famous private detectives in the United States. He weighs about 285 pounds and is 5'11" tall. He raises orchids in a rooftop greenhouse in his New York City brownstone on West 35th Street, helped by his live-in gardener Theodore Horstmann. Wolf drinks beer throughout the day and is a glutton. He employs a live-in chef, Fritz Brenner. He is multilingual and brilliant, though apparently self-educated, and reading is his third passion after food and orchids. He works in an office in his house and almost never leaves home, even to pursue the detective work that finances his expensive lifestyle. Instead, his leg work is done by another live-in employee, Archie Goodwin. While both Wolf and Goodwin are licensed detectives, Goodwin is more of the classic fictional gumshoe, tough, wise-cracking, and skirt-chasing. He tells the stories in a breezy first-person narrative that is semi-hard-boiled in style.
THIS EPISODE:
January 5, 1951. NBC network.
"The Case Of The Deadly Sellout"
. Sustaining. A prize fighter has disappeared, but Archie soon finds his dead body. A blackmailing dame is shot in Archie's arms. Rex Stout (creator), Edwin Fadiman (producer), Lawrence Dobkin, Sydney Greenstreet, Gerald Mohr, Don Diamond, Anne Diamond, Eddie Fields, Don Stanley (announcer), Charlotte Lawrence, J. Donald Wilson (producer, director). 29:07.
Episode Notes From The Radio Gold Index.
3825 episodes available. A new episode about every 4 hours averaging 30 mins duration .