Manage episode 231880889 series 9607
By
Discovered by Player FM and our community — copyright is owned by the publisher, not Player FM, and audio streamed directly from their servers.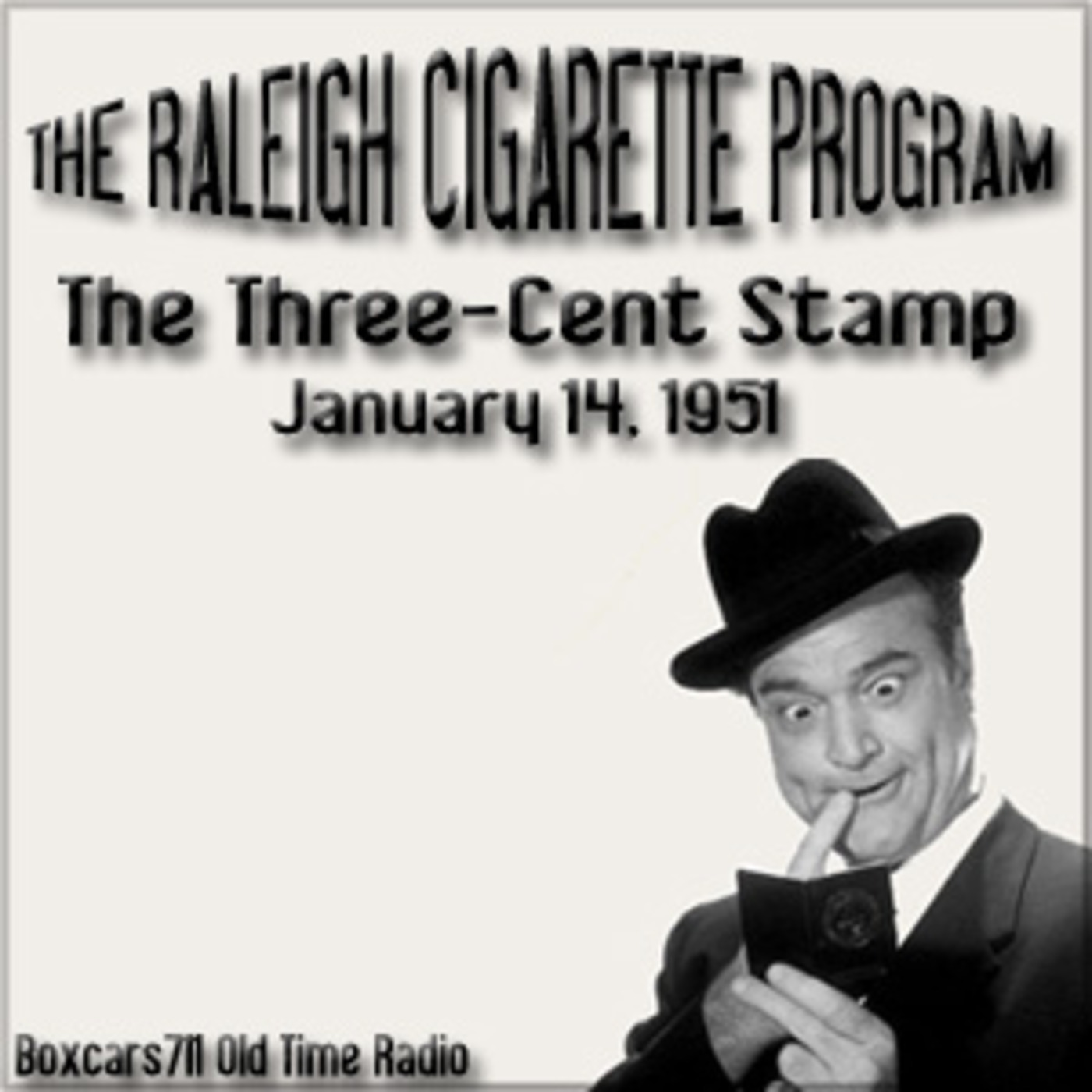 The Three Cent Stamp (Aired January 14, 1951)
On June 6. Shipped overseas to serve with an Army entertainment unit as a private, Skelton led an exceptionally hectic military life. In addition to his own duties and responsibilities, he was often summoned to entertain officers late at night. The perpetual motion and lack of rest resulted in a nervous breakdown in Italy. He spent three months in a hospital and was discharged in September 1945. He once joked about his military career, "I was the only celebrity who went in and came out a private." On December 4, 1945, The Raleigh Cigarette Program resumed with Skelton introducing some new characters, including, "Bolivar Shagnasty" and "J. Newton Numbskull." Lurene Tuttle and Verna Felton appeared as Junior's mother and grandmother. David Forrester and David Rose led the orchestra, featuring vocalist Anita Ellis. The announcers were Pat McGeehan and Rod O'Connor.
THIS EPISODE:
January 14, 1951. CBS network origination, AFRTS rebroadcast.
"The Three-Cent Stamp."
Red is looking for a postage stamp. Also, "World of Wheels." Red Skelton, Lurene Tuttle, Rod O'Connor (announcer), David Rose and His Orchestra, Dick Ryan, Pat McGeehan, John Holbrook (commercial spokesman). 29:29.
Episode Notes From The Radio Gold Index.
3872 episodes available. A new episode about every 5 hours averaging 30 mins duration .