Manage episode 231277272 series 9607
By
Discovered by Player FM and our community — copyright is owned by the publisher, not Player FM, and audio streamed directly from their servers.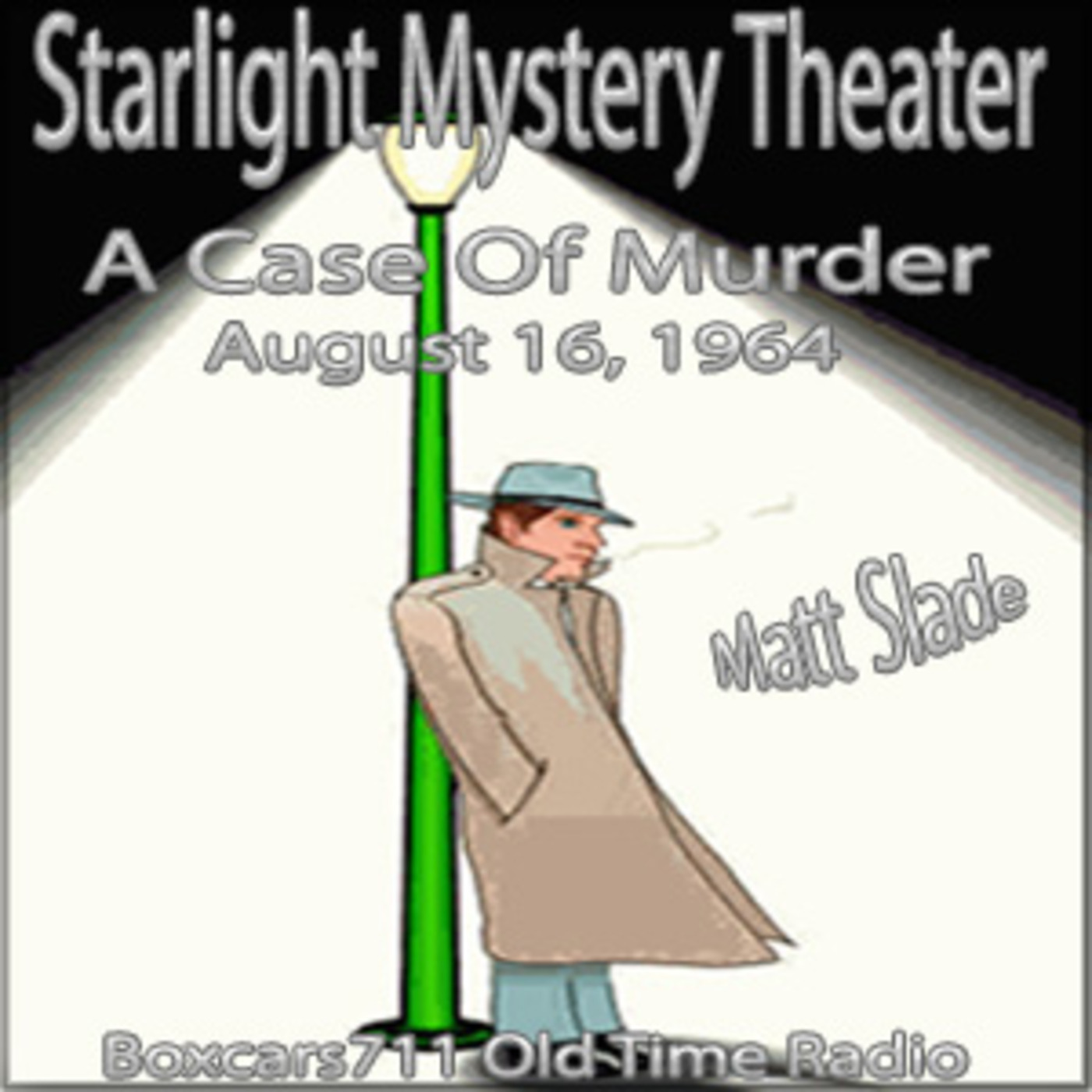 A Case Of Murder (Aired August 16, 1964)
Mathew Slade: Private Investigator was a featured, half-hour mystery presentation by The Pacifica Players of Pacifica Radio of Berkeley, California and the Pacifica Foundation of North Hollywood, California. It premiered as a Starlight Mystery Theater production on July 5, 1964 over Pacifica Radio affiliate stations. Initially announced for alternating Sundays, the program soon began airing in erratic installments from August through November of 1964. Starring William Wintersole as Mathew Slade, the program was billed as a radio mystery revival series from the outset, presented in recognition of the hundreds of popular detective mysteries that had aired throughout The Golden Age of Radio.
Show Notes From The Digital Deli.
THIS EPISODE:
August 16, 1964. KPFK, Los Angeles origination, AFRTS rebroadcast.
"A Case Of Murder"
. One of Slade's old clients has been killed "accidentally," yet his wife asks Slade to help get rid of the body! The program is also known as: "The Starlight Mystery Theater." The program was repeated on May 7, 1965, possibly a tape rebroadcast. The cast below describes the 1965 broadcast and is possibly the same of the 1964 program. This might be, in fact, the 1965 broadcast. William Wintersole, Brian Adams (writer, producer, director), Joyce Reed, Michael Fox, Norman Belkin, William O'Connell, Michael Dayton (technical producer). 22:02.
Episode Notes From The Radio Gold Index.
3825 episodes available. A new episode about every 4 hours averaging 30 mins duration .