Manage episode 229587703 series 9607
By
Discovered by Player FM and our community — copyright is owned by the publisher, not Player FM, and audio streamed directly from their servers.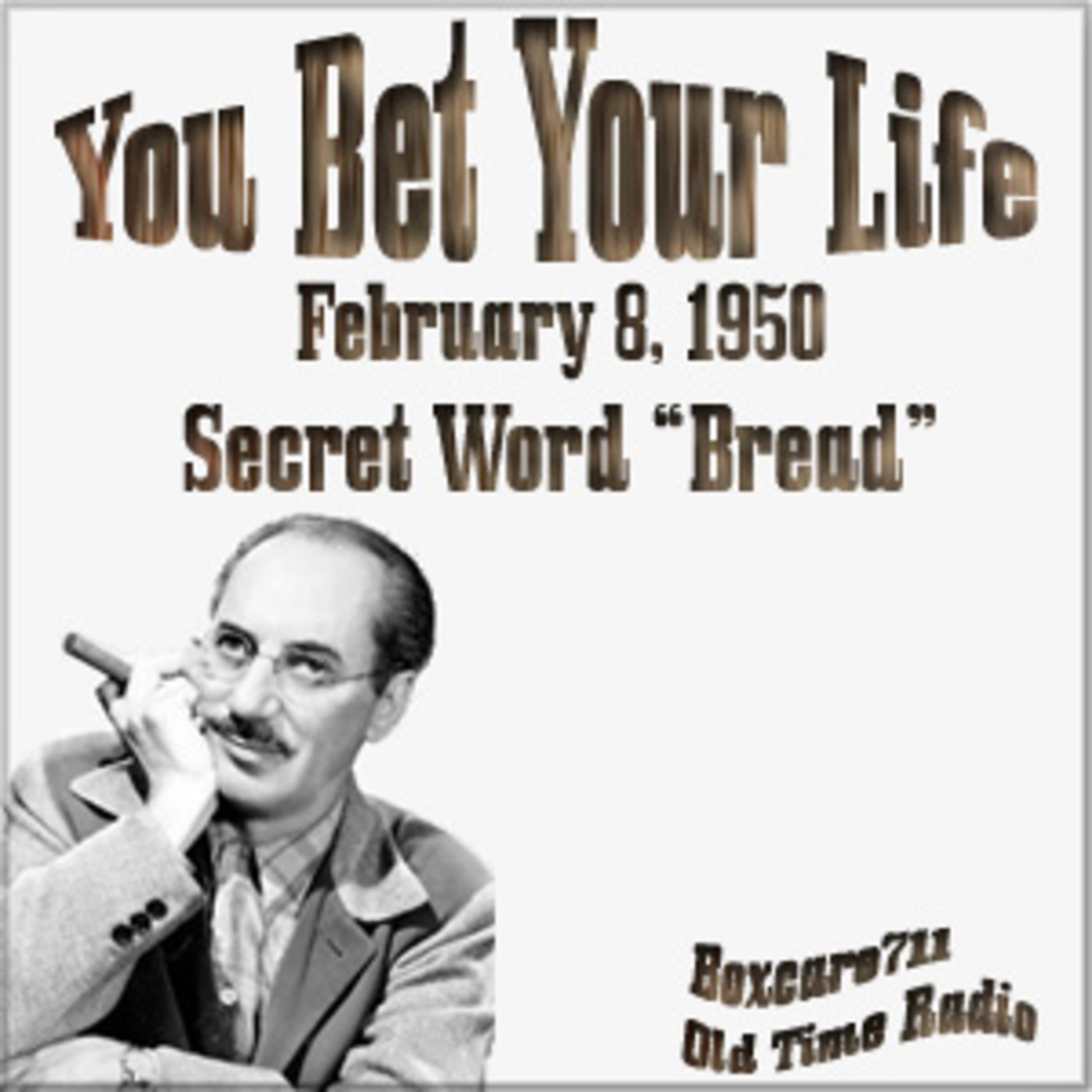 The Secret Word Is Bread (Aired February 8, 1950)
You Bet Your Life is an American quiz show that aired on both radio and television. The most well-known version was hosted by Groucho Marx of the Marx Brothers, with announcer and assistant George Fenneman. The show debuted on ABC Radio in October 1947, then moved to CBS Radio in 1949 before making the transition to the NBC Radio and NBC-TV networks in October 1950. Because of its simple format, it was possible to broadcast the show simultaneously on the radio and on television. In 1960, the show was renamed The Groucho Show and ran a further year. Most episodes are in the public domain. The play of the game, however, was secondary to the interplay between Groucho, the contestants, and occasionally Fenneman. The program was rerun into the 1970s, and later in syndication as The Best of Groucho. As such, it was the first game show to have its reruns syndicated. The mid-1940s was a depressing lull in Groucho's career. His radio show Blue Ribbon Town, sponsored by Pabst Blue Ribbon beer, which ran from March 1943 to August 1944, had failed to catch on and Groucho left the program in June 1944.
3720 episodes available. A new episode about every 5 hours averaging 28 mins duration .