Manage episode 231458092 series 9607
By
Discovered by Player FM and our community — copyright is owned by the publisher, not Player FM, and audio streamed directly from their servers.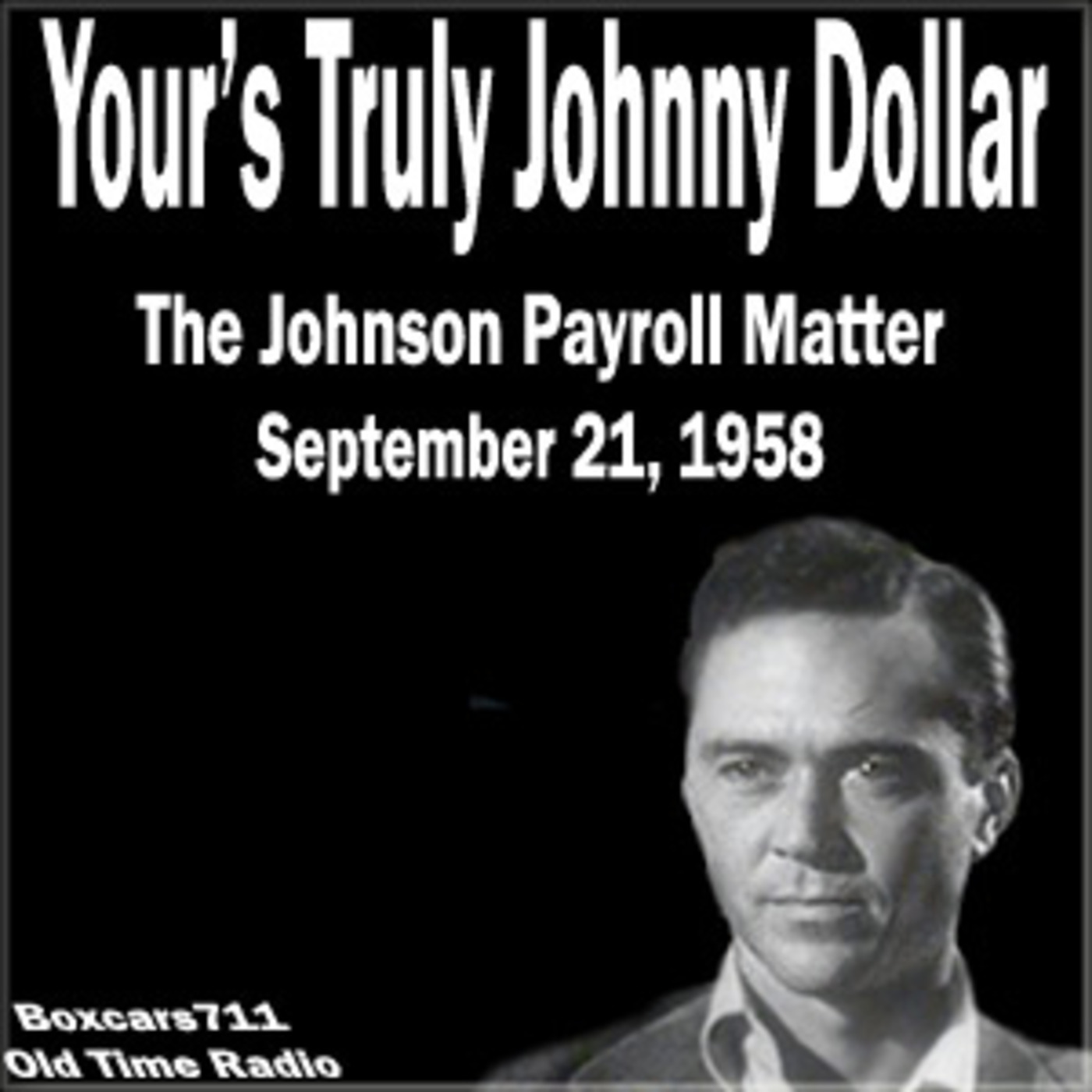 The Johnson Payroll Matter (Aired September 21, 1958)
For over twelve years, from 1949 through 1962 (including a one year hiatus in 1954-1955), this series recounted the cases "the man with the action-packed expense account, America's fabulous freelance insurance investigator, Johnny Dollar". Johnny was an accomplished 'padder' of his expense account. The name of the show derives from the fact that he closed each show by totaling his expense account, and signing it "End of report... Yours Truly, Johnny Dollar". Terry Salomonson in his authoritative "A Radio Broadcast Log of the Drama Program Yours Truly, Johnny Dollar", notes that the original working title was "Yours Truly, Lloyd London". Salomonson writes "Lloyd London was scratched out of the body of (the Dick Powell) audition script and Johnny Dollar was written in. Thus the show was re-titled on this script and the main character was renamed. Why this was done was unclear – possibly to prevent a legal run-in with Lloyd's of London Insurance Company." Although based in Hartford, Connecticut, the insurance capital of the world, freelancer Johnny Dollar managed to get around quite a bit – his adventures taking him all over the world.
Show Notes From The Digital Deli.
THIS EPISODE:
September 21, 1958. CBS net origination, AFRTS rebroadcast.
"The Johnson Payroll Matter"
. Johnny's asked to take a relaxing trip to Southern California and pickup $100,000...and bring it back. Part of the system cue has been deleted. Bob Bailey, Virginia Gregg, Forrest Lewis, Shepard Menken, Lawrence Dobkin, Frank Gerstle, Jack Johnstone (producer, director), Robert Stanley (writer), Roy Rowan (announcer). 24:17.
Episode Notes From The Radio Gold Index.
3825 episodes available. A new episode about every 4 hours averaging 30 mins duration .